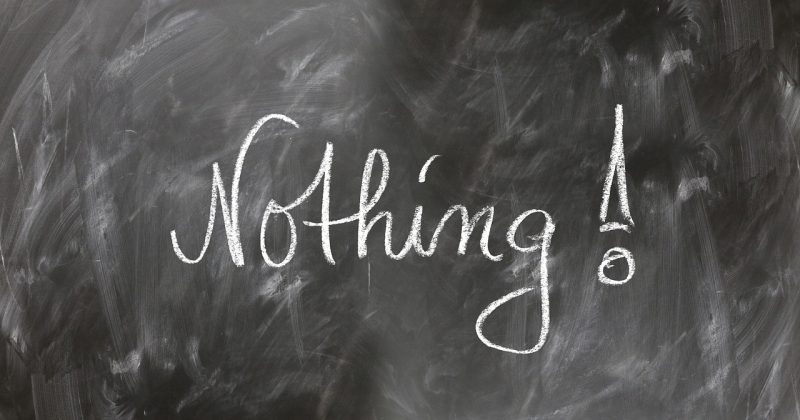 There was once a television show about nothing.  For those that are too young to remember, it was called "Seinfeld" and it ran from July 5th, 1989 to May 14th, 1998.  But in reality, it wasn't really a show about nothing.  It was actually about anything and everything, and it captured the reality of modern living in ways that were truly unique.  I have to admit that I was a regular viewer in those days, and each week I eagerly tuned in to see what Jerry, Elaine, George and Kramer would do next.  It was great television, and unfortunately they just don't make shows like that anymore.  Instead, we are cursed to have hundreds of channels to watch but hardly anything on them that is ever worth watching.
On the Internet, the problem is even worse.  There are literally millions of websites, and most of them are garbage.
Personally, I try very hard to always give my readers a reason to come back the next day.  I consider it to be a great honor that so many people take the time to check out my work, and I am so thankful for the faithful readers that have kept returning to my websites for more than 10 years.
Unfortunately, today I will be publishing an article that is literally about nothing.  The attacks on free speech have become so extreme that it is no longer safe to talk about anything that really matters.  If I offer an opinion on just about anything, social media censors will likely descend upon this article like ravenous wolves, and that isn't fun.
So I won't be talking about Joe Biden in this article.  Even though the mainstream media has relentlessly attacked Donald Trump for the past four years, and even though social media companies allow the most horrible things you can imagine to be said about Trump on their platforms, it has been made clear that criticism of Biden and his administration will be treated completely differently.
You could say that is unfair, and you would be right.
But you don't control the big platforms.
They do.
I won't be talking about Kamala Harris in this article either.  It turns out that the speech overlords are even more sensitive about criticism of her.
I once wrote what I thought was a very fair and balanced piece on Kamala Harris.  All of the facts were carefully sourced, and I endeavored to be as accurate as possible.
But shortly after it was published I got slammed by the censors.
If I would have said the exact same things about Trump, there would have been no problem.  But with Harris you better be extremely careful about what you say, because the mainstream media absolutely adores her.
This new environment is very hard for me, because I have never been a political cheerleader.  I have always believed that when our public servants do what is right they should be commended, and when they do what is wrong they should be criticized.
Sadly, we have entered a time when you can only say good things about one side and bad things about the other side.
As for Trump, the elite are out to absolutely destroy him.  He has been kicked off almost every major social media platform, the mainstream media can't say enough bad things about him, and now there is even an effort to have him banned from ever publishing another book…
Editors, publishing agents and authors have signed-up to a letter in the hundreds, demanding the industry deny Donald Trump the publication of any post-presidential memoir.

The letter, titled "No Book Deals for Traitors," was signed by more than 250 editors, authors and publishing agents last week.
Trump's supporters are being relentlessly assaulted as well.  In fact, even sweet little Katie Couric is suggesting that a way needs to be found to "deprogram" those that supported Trump…
During an appearance Friday on "Real Time with Bill Maher," former CBS News anchor Katie Couric ripped the Republicans in Congress who voted against impeaching President Trump over a charge of inciting rioters on Jan. 6.

"The question is how are we going to really almost deprogram these people who have signed up for the cult of Trump," Couric said.
Not to be outdone, CNN has actually been calling for entire news networks to be taken off cable systems.  Here is just one example…
CNN is calling on Verizon, AT&T and Comcast to deplatform conservative news networks like One America News and Newsmax.

"Just a reminder that neither @Verizon, @ATT, nor @comcast have answered any questions about why they beam channels like OAN & Newsmax into millions of homes," CNN propagandist Oliver Darcy wrote on Twitter. "Do they have any second thoughts about distributing these channels given their election denialism content? They won't say."
In recent days, retired General Stanley McChrystal has compared Trump supporters to Al-Qaeda, and former FBI Deputy Director Andrew McCabe has compared them to ISIS terrorists.
I certainly don't want people to think that I might be a member of Al-Qaeda, and so this will not be an article about Trump either.
Of course I definitely can't say anything about COVID in this article.  Any time I write about this pandemic all sorts of people get upset.
So I will not be saying anything about lockdowns, vaccines, new strains of the virus or any future pandemic that may be coming.
Whatever I say about COVID would almost certainly get noticed, and the censors definitely do not like people expressing any opinions that do not perfectly line up with what Dr. Fauci is saying.
The level of speech control that we have witnessed during this pandemic has been absolutely frightening.  In the UK, men are being recruited to walk around with televisions strapped to their heads that constantly warn the public to be very careful not to break any of the COVID lockdown rules.
I know that sounds bizarre, but it is actually true.
Hopefully I have made it through this entire article without expressing any opinions which could get me into trouble.
Because I don't like to get into trouble.
However, I have to leave my readers with at least one little nugget, and so I will share this Twitter video that blew my mind earlier today.
— Fukushima Exposed🇨🇦 (@fukushimaexpos2) January 17, 2021
I don't know how that was edited together, but someone did an absolutely amazing job.
But I will not be commenting on the job performance of any of our political leaders, because that could get me censored.
Instead, I will just say how happy I am to be living in the People's Republic of the USSA.  May the sun shine on our glorious leaders, and may we serve the people with vigor.
***Michael's new book entitled "Lost Prophecies Of The Future Of America" is now available in paperback and for the Kindle on Amazon.***
About the Author: My name is Michael Snyder and my brand new book entitled "Lost Prophecies Of The Future Of America" is now available on Amazon.com.  In addition to my new book, I have written four others that are available on Amazon.com including The Beginning Of The End, Get Prepared Now, and Living A Life That Really Matters. (#CommissionsEarned)  By purchasing the books you help to support the work that my wife and I are doing, and by giving it to others you help to multiply the impact that we are having on people all over the globe.  I have published thousands of articles on The Economic Collapse Blog, End Of The American Dream and The Most Important News, and the articles that I publish on those sites are republished on dozens of other prominent websites all over the globe.  I always freely and happily allow others to republish my articles on their own websites, but I also ask that they include this "About the Author" section with each article.  The material contained in this article is for general information purposes only, and readers should consult licensed professionals before making any legal, business, financial or health decisions.  I encourage you to follow me on social media on Facebook, Twitter and Parler, and any way that you can share these articles with others is a great help.  During these very challenging times, people will need hope more than ever before, and it is our goal to share the gospel of Jesus Christ with as many people as we possibly can.