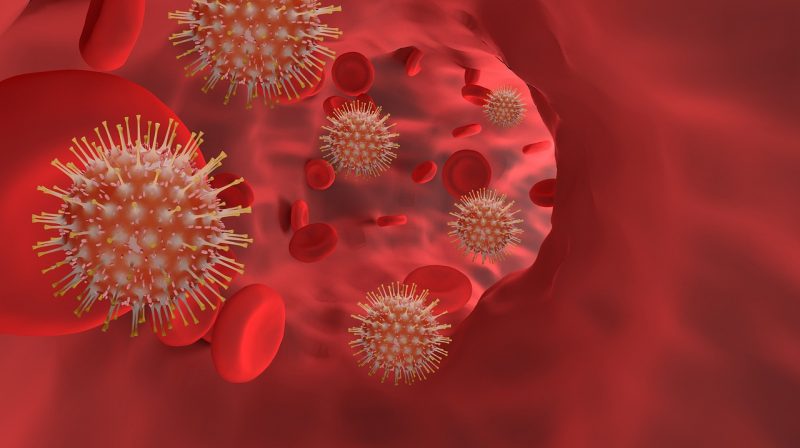 Over the past couple of weeks, the new coronavirus strain known as "Super COVID" has been racing through the UK and making headlines all over the globe, but scientists insist that the new mutant COVID strain in South Africa is potentially much more dangerous.  Just like "Super COVID" in the UK, there is evidence that the South African strain spreads faster, and South Africa's health minister has warned that there is "anecdotal evidence" of a "larger proportion of younger patients with no co-morbidities presenting with critical illness".  But the biggest reason why health authorities are so concerned about this particular strain is because it has mutated so dramatically that the current vaccines that have been developed may not work against it.  The following comes from a Reuters article entitled "UK scientists worry vaccines may not protect against S.African coronavirus variant"…
UK scientists expressed concern on Monday that COVID-19 vaccines being rolled out in Britain may not be able to protect against a new variant of the coronavirus that emerged in South Africa and has spread internationally.

Both Britain and South Africa have detected new, more transmissible variants of the COVID-19-causing virus in recent weeks that have driven a surge in cases. British Health Secretary Matt Hancock said on Monday he was now very worried about the variant identified in South Africa.
Even though the UK is the epicenter of the "Super COVID" outbreak, the British are so alarmed by the South African strain that they have banned all flights from South Africa.  In an interview with the BBC, Hancock admitted that he is "incredibly worried" about what is happening in South Africa right now…
"I'm incredibly worried about the South African variant, and that's why we took the action that we did to restrict all flights from South Africa," he told the BBC's "Today" program.

"This is a very, very significant problem … and it's even more of a problem than the U.K. new variant."
As the Daily Mail recently explained, the vaccines that have already been developed are designed to get the body to identify COVID's "spike protein", and if this does not happen they will not work properly…
Covid vaccines – including the Pfizer/BioNTech and Oxford University/AstraZeneca jabs currently being rolled out across Britain – work by training the body to spot the virus's spike protein.

If the spike mutates so much that it becomes unrecognizable then it could render vaccines useless or make them less potent.
Scientists are telling us that the new mutant strain in South Africa has a total of eight changes to the spike protein, and Dr. John Bell of Oxford University is calling them "pretty substantial changes"…
Dr. John Bell of Oxford University said Sunday the variant identified in South Africa was worrisome in this regard, however.

"They both have multiple, different mutations in them, so they're not a single mutation," he told Times Radio. "And the mutations associated with the South African form are really pretty substantial changes in the structure of the (virus' spike) protein."
At this moment, we do not know if the current vaccines will be rendered useless by this new mutant strain or not.
But it is being reported that early tests have shown that at least one of the mutations appears to have made the virus more resistant to antibodies…
One, called E484K, is particularly alarming, Dr Richard Lessells, an infectious-disease specialist at the KwaZulu-Natal Research Innovation and Sequencing Platform, told the Wall Street Journal.

When he and his team tested antibodies from donated plasma or lab made ones against that mutated bit of the virus variant, the immune cells were less effective.
Of course much more testing needs to be done, and those tests are being conducted right now.
According to a top official in the UK, scientists may be able to come to some sort of a conclusion in a couple of weeks…
Jonathan Van-Tam, England's deputy chief medical officer, said in response to a question from POLITICO on December 30 that this work can take 12 to 14 days, and that it may be a couple of weeks before scientists can give "a solid steer" on whether the vaccines will be effective on new variants.
So it may be a while before we know for sure if the current vaccines will be effective against this frightening new mutant strain in South Africa or not.
But what we do know is that this new strain is rapidly becoming dominant in large portions of South Africa…
The variant, 501.V2, is more infectious than the original COVID-19 virus and has rapidly become dominant in South Africa's coastal areas. It is expected that the variant will quickly become dominant inland in Johannesburg, the country's largest city, and the surrounding Gauteng province, he said.
If it is becoming dominant there, there is a good chance that it will become dominant as it spreads elsewhere as well.
In recent days, two cases of the South African strain have been confirmed in the UK, and there have also been cases detected in Finland, Switzerland and Australia.
Then on Monday, a case popped up in Austria…
On Monday, Austria announced that it had discovered one case of the South African mutation in a 30-year-old woman who returned from a trip on Dec. 6.
And officials in Japan just announced that a case has been identified in their country…
Japan on Monday detected a coronavirus variant found in South Africa, the government said, the first such discovery in a nation that has already identified more than a dozen cases of another variant that is spreading rapidly in Britain.
So it appears that the cat is already out of the bag.
A whole host of nations have already put travel restrictions in place to try to keep this deadly new strain from spreading more widely.
But so far the U.S. is not among them.  In fact, testing is not even required for people traveling to the U.S. from South Africa.
Just like we have seen with "Super COVID", it is probably just a matter of time before the South African strain spreads all over the planet.
And if the current vaccines will not work against it, that will put scientists back to square one in fighting this pandemic.
Of course there are tens of millions of people in the United States that will never take any COVID vaccine under any circumstances.  Many are deeply concerned about the potential long-term effects of these experimental mRNA vaccines, and there is still so much that we do not know about them.
These are such troubled times, and the "perfect storm" that started in 2020 is only going to get worse in 2021.
Scientists thought that the new vaccines would give them the upper hand in dealing with this pandemic, but that may not be the case after all.
And as COVID continues to mutate, it is inevitable that there will be even more surprises for our health authorities in the months ahead…
***Michael's new book entitled "Lost Prophecies Of The Future Of America" is now available in paperback and for the Kindle on Amazon.***
About the Author: My name is Michael Snyder and my brand new book entitled "Lost Prophecies Of The Future Of America" is now available on Amazon.com.  In addition to my new book, I have written four others that are available on Amazon.com including The Beginning Of The End, Get Prepared Now, and Living A Life That Really Matters. (#CommissionsEarned)  By purchasing the books you help to support the work that my wife and I are doing, and by giving it to others you help to multiply the impact that we are having on people all over the globe.  I have published thousands of articles on The Economic Collapse Blog, End Of The American Dream and The Most Important News, and the articles that I publish on those sites are republished on dozens of other prominent websites all over the globe.  I always freely and happily allow others to republish my articles on their own websites, but I also ask that they include this "About the Author" section with each article.  The material contained in this article is for general information purposes only, and readers should consult licensed professionals before making any legal, business, financial or health decisions.  I encourage you to follow me on social media on Facebook, Twitter and Parler, and any way that you can share these articles with others is a great help.  During these very challenging times, people will need hope more than ever before, and it is our goal to share the gospel of Jesus Christ with as many people as we possibly can.