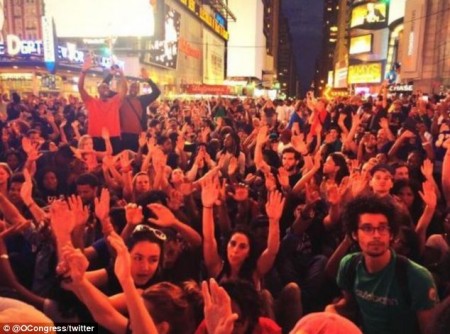 The fifth night of demonstrations in support of gunned down Ferguson, Missouri teen Michael Brown saw scores of protesters marching through the streets of New York in a vigil that culminated in Times Square Thursday night.
Tensions flared as some protestors attempted to shove their way through a police barricade set up in their path toward the beating heart of the city.
Police held their own and tempers soon calmed, but as night gripped New York, the already congested Times Square ground to a halt as over 1000 marchers flowed into the streets to demand an end to police brutality and militarization and justice for 18-year-old Brown.
(Read the rest of the story here…)