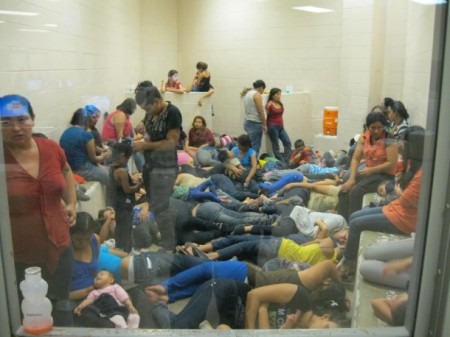 "The amount of tuberculosis is astonishing," one health care provider told me. "The nurses are telling us the kids are really sick. The tuberculosis is definitely there."
Texas Department of State Health Services Commissioner David Lakey, M.D. says state health officials have seen only three cases of tuberculosis, the Associated Press reports. One of my sources with close ties to the Texas HHS tells me all three cases were reported in Austin.
However, nurses at Lackland in San Antonio, said they know of at least four teenagers in their camp who have tuberculosis.
"The nurses are telling us the kids are really sick," the source told me. "The tuberculosis is definitely there."
(Read the rest of the story here…)