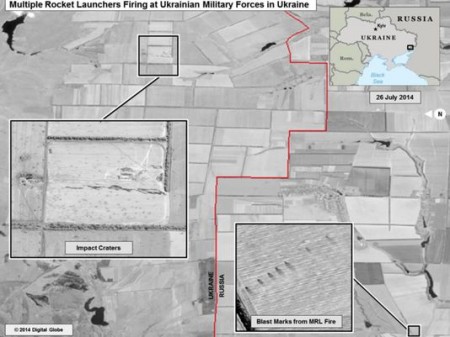 The United States released a series of satellite images Sunday that appear to support its claims that Russian forces have fired across the border into Ukraine to support rebels there, suggesting a new level of direct Russian involvement in the conflict.
The images show artillery and rocket-blast signatures inside Russia and craters formed by the artillery strikes in Ukraine.
Washington has accused Russia of arming, training and financing separatists in Ukraine.
The images were provided by a senior intelligence official who asked not to be named in order to discuss intelligence issues. The images were also distributed by State Department officials.
The images were dated in recent days, though it was not clear when the artillery strikes were launched.
(Read the rest of the story here…)