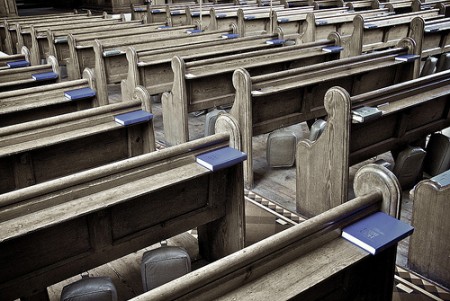 Viewed from the outside, the pointy-roofed building in a suburb of Nashville, Tennessee deep in the heart of America's Bible Belt, looks very much like a church.
And stepping inside, where a congregation is swaying along to music, listening to sermons and discussing ways to help their local community, it sounds very much like a church too.
There is, however, one rather fundamental missing ingredient that sets this congregation apart from the hundreds of others turning out to worship this Sunday morning in Nashville: this is a church without God.
"I pass seven big churches between my house and the main road two miles away, there are plenty of churches in Nashville, but we needed a place for us," says David Lyle, a founder-member of the Nashville branch of the "Sunday Assembly" secular church movement.
(Read the rest of the story here…)