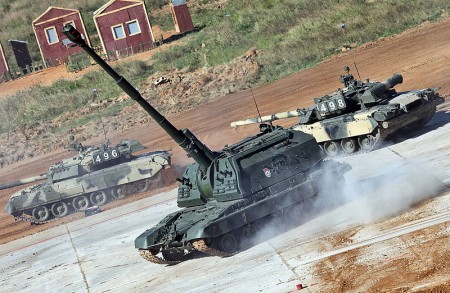 The Russian military fired artillery rounds into eastern Ukraine on Thursday, a "clear escalation" of hostilities there, Army Col. Steve Warren, a Pentagon spokesman, said.
Russia has about 12,000 troops on the border with Ukraine, Warren said. Russian tanks, artillery and rocket launchers have crossed into Ukraine to support separatists there.
Defense Secretary Chuck Hagel has not spoken to his Russian counterpart about the artillery attack and has no plans to, Warren said.
"This is a clear escalation," Warren said.
The Russians have conducted artillery attacks on Ukraine military targets for the last several days, Warren said.
The State Department also said Thursday they had evidence of the Russian attack.
(Read the rest of the story here…)