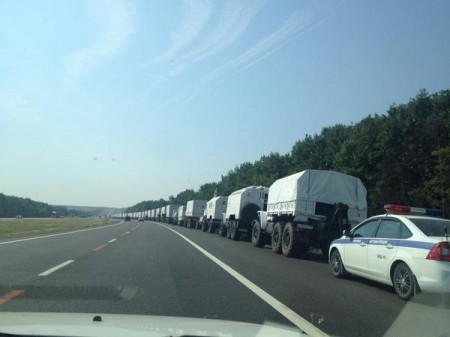 Ukraine declared on Friday that Russia had launched a "direct invasion" of its territory after Moscow sent a convoy of aid trucks across the border into eastern Ukraine where pro-Russian rebels are fighting government forces.
Moscow, which has thousands of troops close to the Russian side of the border, warned against any attempt to "disrupt" the convoy it said was a purely humanitarian operation; but it did not say what action it might take if Kiev's military intervened.
The European Union urged Russia to reverse what it called a clear violation of the Ukrainian border.
Ukrainian President Petro Poroshenko described the entry of the trucks without Kiev's permission as a "flagrant violation of international law."
(Read the rest of the story here…)