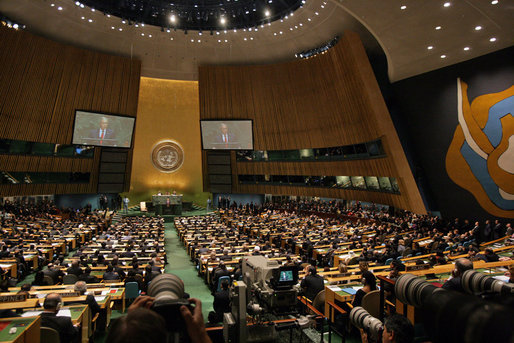 United Nations Secretary-General Ban Ki-moon predicted on Monday that the "momentum" of countries recognizing the "state of Palestine" will grow.
Ban, who spoke before a UN committee on Palestinian rights, urged Israel and the Palestinian Authority to "step back from the brink" and return to peace talks.
"The Israeli and Palestinian people face a shared fate on shared land. There is no erasing the other," Ban said, according to the AFP news agency.
"Governments and parliaments are taking action. That momentum will grow," said Ban, referring to recent moves by governments in Europe to recognize "Palestine".
(Read the rest of the story here…)