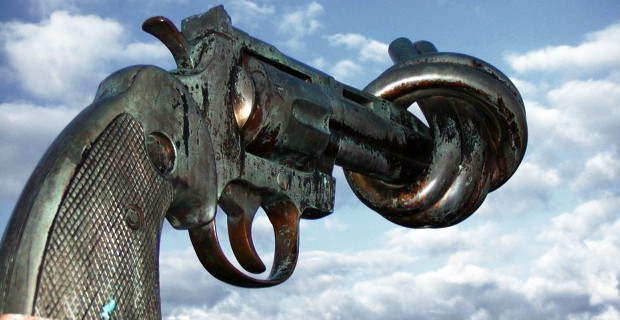 On its official website, the United Nations Office for Disarmament Affairs (yes, that's really a thing and yes, it is housed right here in the United States) announced that the UN's Arms Trade Treaty (ATT) "will enter into force on 24 December 2014."
Merry Christmas!
It is ironical that on the day before the world's 2.18 billion Christians commemorate the coming of Jesus Christ to the Earth, the United Nations will officially put into motion a plan to deny them of a right given to them by the very God whose birth they celebrate.
For those unfamiliar with the text of the UN's Arms Trade Treaty, here's a brief sketch of the most noxious provisions:
• Article 2 of the treaty defines the scope of the treaty's prohibitions. The right to own, buy, sell, trade, or transfer all means of armed resistance, including handguns, is denied to civilians by this section of the Arms Trade Treaty.
• Article 3 places the "ammunition/munitions fired, launched or delivered by the conventional arms covered under Article 2" within the scope of the treaty's prohibitions, as well.
• Article 4 rounds out the regulations, also placing all "parts and components" of weapons within the scheme.
(Read the rest of the story here…)