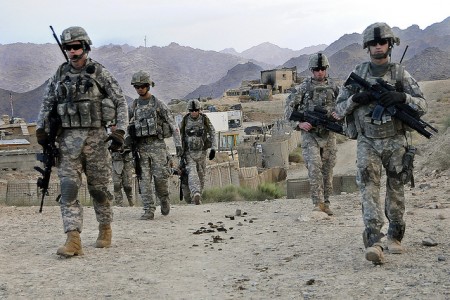 As the North Atlantic Treaty Organisation (Nato) refocuses on its eastern borders after Russia's annexation of Crimea, the US is quietly deploying more troops to train special forces in former Soviet bloc states anxious about Moscow's intentions.
Major exercises began last month in Poland, Slovakia and the Baltic states of Estonia, Lithuania and Latvia involving several hundred personnel from US special forces, the US European Command (Eucom) said.
Long-term plans include further training drills that will consistently keep about 100 US elite troops on the ground at any one time in Nato states close to Russia, with teams working in several countries, US officials said.
The events in eastern Ukraine, where Russian-speaking insurgents using sophisticated weapons threaten to split the country, have put the whole former Soviet bloc region on alert and eager for Nato reassurance.
(Read the rest of the story here…)