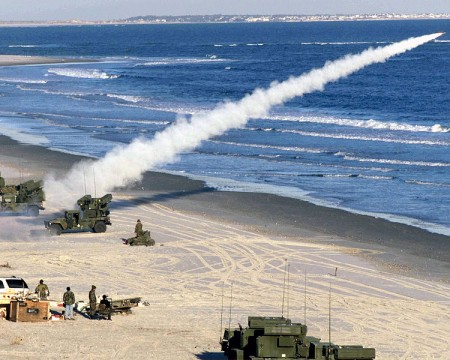 U.S. officials with access to the latest U.S. intelligence on Iraq told Fox News it "appears likely/probable" that U.S.-made Stinger missiles have fallen into the hands of Sunni insurgents.
It is possible that the Islamic State of Iraq and Syria (ISIS) fighters acquired them from army bases they have taken over in recent days, the sources said.
The Stinger missile is a shoulder-fired surface-to-air weapon that is used against aircraft.
(Read the rest of the story here…)