A Veterans Affairs whistleblower from Atlanta will testify before Congress next Tuesday about widespread destruction of applications, retaliation against whistleblowers, and people being shifted from processing VA applications last summer to working on Obamacare enrollment.
Scott Davis is a program specialist at the VA's national Health Eligibility Center in DeKalb County, Georgia. His story was published in the Atlanta Journal-Constitution this past Sunday and appeared on the Neil Cavuto program on Fox News Wednesday.  As opposed to previous whistleblower reports, which focus VA hospitals and getting to see doctors, Davis' revelations are about the processing of applications by VA offices.
Davis told the Atlanta Journal-Constitution that health benefit applications for more than 10,000 veterans may have been improperly purged from the Health Eligibility Center's national data system. He began filing complaints in January 2014, revealing that managers were focused more on meeting goals linked to the Affordable Care Act to meet their bonus targets than processing VA applications.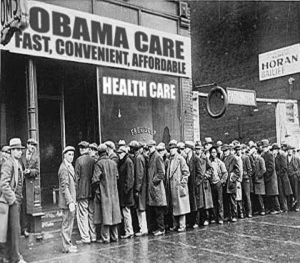 (Read the rest of the story here…)