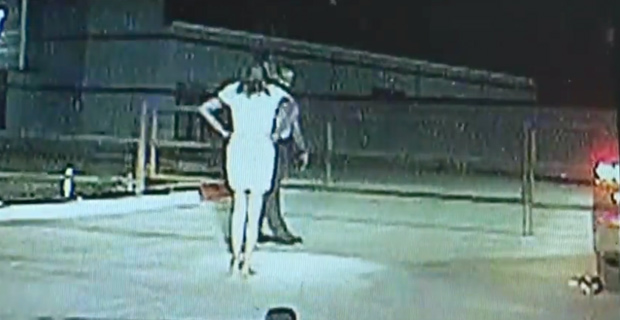 Weeks after drunk driving charges were dropped against a South Texas Court of Appeals judge, a County District Attorney is claiming his office failed to receive recently surfaced footage of her field sobriety test, which police say may have led to her successful prosecution.
"McAllen police have released dashcam video from 13th Court Justice of Appeals Nora Longoria's traffic stop that led to her DWI arrest," reports Action 4 News.
Last July, Longoria was pulled over driving home after an officer clocked her speeding 69 MPH in a 55-MPH zone.
The newly-surfaced video of her arrest appears to show a drunken Judge Longoria stumbling multiple times. She also appears unable to raise her hands or walk in a straight line as the officer conducting the test requests.
At the time of the event, the arresting officer reportedly noted Longoria smelled of alcohol and was slurring her speech. She additionally failed a breathalizer test, but refused to provide a blood sample, according to Action 4 News.
Longoria also allegedly begged the arresting officer not to book her, saying, "Please let me go home. I live a couple of miles away," and, "You are going to ruin my life. I worked hard for 25 years to be where I am today."
(Read the rest of the story here…)