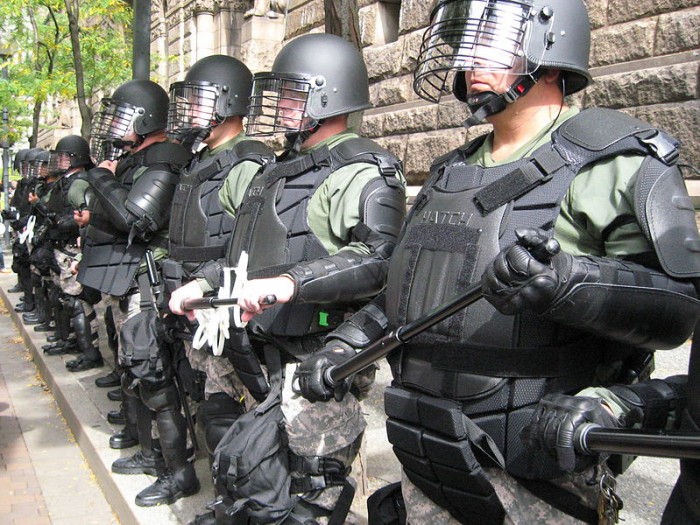 Two police officers were injured on Saturday night as students rampaged through Berkeley during a demonstration over police killings which turned violent.
Protesters in the California city smashed windows and threw rocks and bricks at officers, who then responded by firing tear gas.
Authorities also confirmed that several businesses, including a bank, in the area were vandalized as around 400 people reportedly took to the streets.
The chaos ensued as reactions to the grand jury decisions not to indict cops involved in the deaths of Michael Brown and Eric Garner entered the fourth night.
Jenn Coats, a spokesman for the California force, said several officers were struck while six people were arrested during the night.
(Read the rest of the story here…)