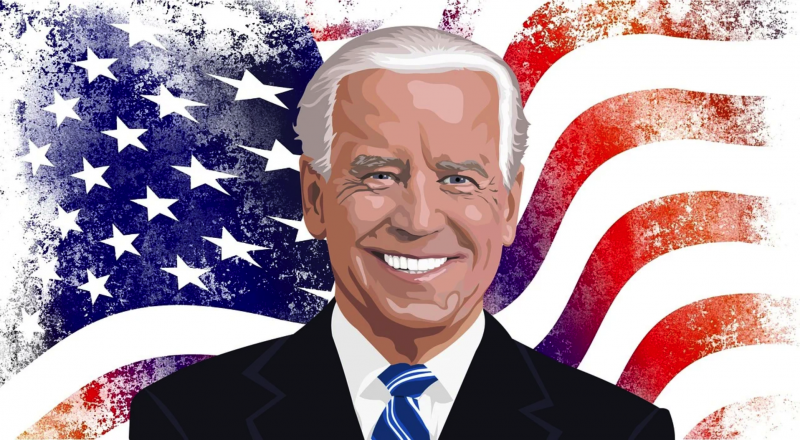 If you are the president of the United States and you want to have a positive relationship with another country, it is probably not a good idea to call the leader of that other country a "killer" that "doesn't have a soul".  Also, it is probably not a good idea to accuse the other country of directly interfering in our elections or to threaten them with cyberattacks.  Unfortunately, Joe Biden seems to think that the American people want him to "get tough" with Russia, and he just told ABC's George Stephanopoulos that Vladimir Putin "will pay a price" for messing with the 2020 election…
President Joe Biden said Vladimir Putin "will pay a price" for his efforts to undermine the 2020 US election following a landmark American intelligence assessment which found that the Russian government meddled in the 2020 election with the aim of "denigrating" Biden's candidacy.

"He will pay a price," Biden said of Putin in an interview that aired Wednesday on ABC's "Good Morning America". "We had a long talk, he and I, and relatively well. And the conversation started — 'I know you and you know me. If I establish this occurred, be prepared.'"
After the 2016 election, we had to endure years of baseless claims that Donald Trump "colluded with the Russians", and those claims were eventually completely discredited.
But now here we go again.
Even though Trump lost, Biden and the Democrats are once again convinced that the Russians interfered with the election.  In fact, White House Press Secretary Jen Psaki is claiming the the Russians have interfered with our elections "for many years"…
'President Biden has been clear that the United States will also respond to a number of destabilizing Russian actions,' she continued, adding there are several new investigations related to relations with the Kremlin.

'The Russians have intervened, or attempted to intervene, in elections for many years – I mean, long before 2016. We certainly are eyes-wide-open about that and fully aware of that,' Psaki said.
Long before 2016?
How far back do they think this goes exactly?
When George Stephanopoulos pressed Biden on specifically what he planned to do to Russia, Biden responded by saying "you'll see shortly"…
When pushed on what the consequences would be, the president said: 'The price he's going to pay, well, you'll see shortly.'
Let us hope that what Biden means is that more sanctions will be imposed.  After all of the sanctions that have already been slapped on Russia, there isn't much more damage that can be done in that area.
Unfortunately, it appears that Biden is preparing to go way beyond just imposing sanctions.
In fact, the New York Times recently reported that the Biden administration is preparing a series of cyberattacks against Russia…
Russia has expressed its alarm after it was reported the United States was planning a series of covert counterattacks on Russian networks, saying such strikes would amount to cybercrimes.

The report by The New York Times on March 7 said the planned US move would be in response to the hacking of SolarWinds software that US officials say was conducted by Russia, something Moscow denies.

"This is alarming information," Dmitry Peskov, Kremlin spokesman, said on Tuesday. "This would be pure international cybercrime."
Actually, a cyberattack is an act of war, and everyone needs to understand that.
If the Russians were conducting cyberattacks against us, they deserve to be hit back.
But so far I have not seen any evidence at all that indicates that this is the case.
During his interview with Stephanopoulos, Biden also decided that it would be okay to directly insult Putin several times…
'So you know Vladimir Putin. You think he is a killer?' Stephanopoulos asked Biden.

He responded: 'Uh-huh, I do.'

A bit earlier, the ABC anchor pointed out: 'You said you know he doesn't have a soul.'

'I did say that to him, yes,' the president affirmed.
That is not exactly the way to promote a positive relationship between our two nations.
In fact, this is the kind of language that often leads to war.
In response to Biden's interview, the Russians have called their ambassador back to Moscow…
Russia on Wednesday called its ambassador to the United States back to Moscow for consultations on the future of U.S.-Russia ties after U.S. President Joe Biden said Vladimir Putin would "pay a price" for alleged election meddling.

Biden made his comments after a U.S. intelligence report supported longstanding allegations that Putin was behind Moscow's election interference in the United States, an accusation Russia called baseless.
That is a pretty dramatic step, but it is probably only the beginning.
If the U.S. starts hitting the Russians with cyberattacks, the Russians will have a decision to make.
They could just sit back and absorb the cyberattacks, or they could choose to strike back.
Personally, I believe the Russians would choose the latter of the two options.
If that happens, then the Biden administration will have a choice to make.
Needless to say, things could eventually escalate to the point of no return.
Meanwhile, the Biden administration is also pushing us toward war in the Middle East.  The Russians are still heavily engaged in Syria, and now that U.S. troops have rolled into the country things could spiral out of control very easily.  This is something that I covered in a previous article entitled "9 Signs That Chess Pieces Are Being Moved Into Place For A Major War In The Middle East".
Many Americans have assumed that since Biden has so much "foreign policy experience" that he must be well qualified to deal with the leaders of other nations.
But the truth is that Biden has always been a hothead with a violent temper that can erupt at any moment.  This is something that we witnessed repeatedly on the campaign trail.
He is definitely not the kind of man that we need in the White House, and his warmongering is going to push us closer to war with each passing day.
***Michael's new book entitled "Lost Prophecies Of The Future Of America" is now available in paperback and for the Kindle on Amazon.***
About the Author: My name is Michael Snyder and my brand new book entitled "Lost Prophecies Of The Future Of America" is now available on Amazon.com.  In addition to my new book, I have written four others that are available on Amazon.com including The Beginning Of The End, Get Prepared Now, and Living A Life That Really Matters. (#CommissionsEarned)  By purchasing the books you help to support the work that my wife and I are doing, and by giving it to others you help to multiply the impact that we are having on people all over the globe.  I have published thousands of articles on The Economic Collapse Blog, End Of The American Dream and The Most Important News, and the articles that I publish on those sites are republished on dozens of other prominent websites all over the globe.  I always freely and happily allow others to republish my articles on their own websites, but I also ask that they include this "About the Author" section with each article.  The material contained in this article is for general information purposes only, and readers should consult licensed professionals before making any legal, business, financial or health decisions.  I encourage you to follow me on social media on Facebook, Twitter and Parler, and any way that you can share these articles with others is a great help.  During these very challenging times, people will need hope more than ever before, and it is our goal to share the gospel of Jesus Christ with as many people as we possibly can.