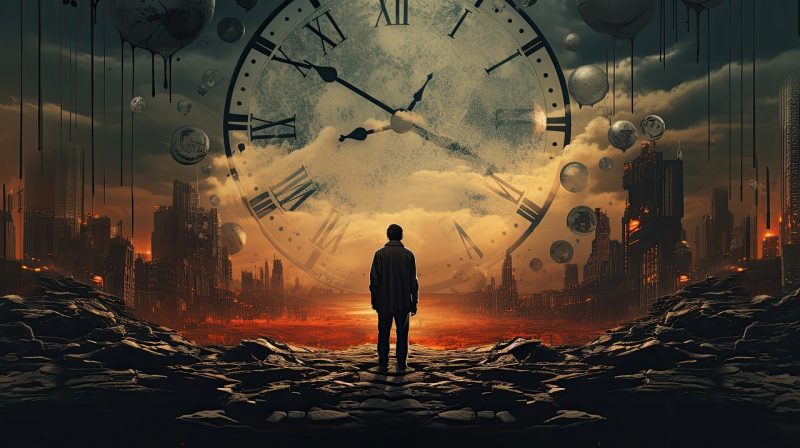 Most people don't seem to realize that one of the most important moments that any of us have ever witnessed is about to happen.  When the Israeli invasion of Gaza officially commences, nothing will ever be the same from that point forward.  The entire Middle East will erupt in flames and the global economy will go completely haywire.  But Israel doesn't have a choice in this matter.  If our babies were killed, our women were raped and our grandmothers were kidnapped, we would be going to war with Hamas too.  Unfortunately, much of the Islamic world is uniting behind Hamas, and so Israel could soon find itself literally fighting a war of national survival.
I know that Israel does not want to fight a multi-front war against multiple Islamic enemies.
But once again, after what Hamas just did to Israeli women and children, there is no choice.
Hamas must be destroyed, and Israeli Prime Minister Benjamin Netanyahu has announced that the timing of the ground invasion has been decided…
"We are preparing for a ground incursion," he said in a televised address to the nation. "I won't specify when, how, how many. I also won't detail the range of considerations, most of which the public is not aware of. And that's the way it is supposed to be. This is the way, so that we protect our soldiers' lives."

However, Netanyahu said the war cabinet and chief of staff had reached a decision on the timing that was unanimous.

He added that Defense Minister Yoav Gallant, National Unity Government partner Minister Benny Gantz, the security cabinet, the chief of staff and heads of the security organizations were "working around the clock" to achieve the main war aims of "eliminating Hamas by destroying its military and governance capabilities and to do everything possible to get our hostages back."
Of course it is entirely possible that whatever date they have set could be pushed back again.
The Israelis really want to rescue the hostages if possible, and they desperately want to prevent Hezbollah from attacking from the north.
But without a doubt, an invasion is coming.
In fact, the IDF just moved troops and tanks into northern Gaza temporarily in a raid that was designed to "prepare the battlefield" for the coming invasion…
Israeli troops and tanks briefly raided northern Gaza overnight, the military said Thursday, engaging with Hamas fighters and targeting anti-tank weapons in order to "prepare the battlefield" before an expected ground invasion.

The third Israeli raid since the war began came after more than two weeks of devastating airstrikes that have left thousands dead, and more than 1 million displaced from their homes, in the small, densely-populated territory.
It is being reported that these forces went about a kilometer deep into Gaza territory, and there were no casualties.
So the raid was a success.
The following is what the IDF had to say about the raid on Twitter…
In preparation for the next stages of combat, the IDF operated in northern Gaza.

IDF tanks & infantry struck numerous terrorist cells, infrastructure and anti-tank missile launch posts.

The soldiers have since exited the area and returned to Israeli territory.
Sadly, the civilians that remain in northern Gaza appear to be trapped there.
According to one account, Hamas is literally shooting at those that attempt to evacuate south on the main road…
The report explains, "In the call, the IDF officer tells Muhammad that to 'ensure your personal safety, I'm asking you to urgently go towards Khan Younis' in the south."

The Gazan says, "All roads are blocked."

"When asked if Hamas is blocking the roads, he answers in the affirmative, saying that Hamas was preventing passage south through Salah al-Din Road, the main north-south highway running through the Gaza Strip," the report says.

And, the Gazan adds, "They are shooting at people."
Hamas is so evil.
They even hate their own people and want to use them as human shields.
And now more evidence has emerged that appears to directly link the Iranians with the Hamas attacks on October 7th.
The following comes from the Wall Street Journal…
In the weeks leading up to Hamas's Oct. 7 attacks on Israel, hundreds of the Palestinian Islamist militant group's fighters received specialized combat training in Iran, according to people familiar with intelligence related to the assault.

Roughly 500 militants from Hamas and an allied group, Palestinian Islamic Jihad, participated in the exercises in September, which were led by officers of the Quds Force, the foreign-operations arm of Iran's Islamic Revolutionary Guard Corps, the people said.

Senior Palestinian officials and Iranian Brig. Gen. Esmail Qaani, the head of Quds Force, also attended, they said.
If this is true, the Iranians need to be held accountable.
Groups that are "affiliated with Iran" have also attacked U.S. troops in Iraq and Syria "more than a dozen times" during the past couple of weeks…
U.S. forces based in Iraq and Syria have been attacked more than a dozen times by Iranian proxies in the Middle East within the last two weeks, according to the Department of Defense.

Between Oct. 17 and Oct. 26, U.S. and coalition forces have been attacked at least a dozen times in Iraq, while troops in Syria have been attacked four times in that period via a mix of one-way attack drones and rockets, Pentagon spokesman Brig. Gen. Patrick Ryder said Thursday. He declined to name the group or groups responsible for the attacks specifically but said they are "affiliated with Iran."
The Iranians are either really stupid, or they are trying to spark an apocalyptic war.
Once the IDF starts storming Gaza, events are going to start moving very rapidly.
And the Biden administration continues to prepare for a worst case scenario.  Earlier today we learned that the Pentagon will be sending 900 more U.S. soldiers to the region…
In the Pentagon's latest move to bolster US defenses in the Middle East against the 'Iran threat' – given the increased instances of Tehran proxies attacking US troop installations in Iraq and Syria over the last week – some 900 more Americans soldiers will be dispatched to the region.

A CBS correspondent has cited Pentagon Press Secretary, Gen. Patrick Ryder, who says 900 US troops have deployed or in process of deploying to bolster missile defense in CENTCOM's mideast region of operations. They are expected to man Patriot, THAAD and Avenger missile systems. Earlier this week US defense officials said these extra missile batteries are being deployed to the theatre ahead of an expected Israeli ground offensive in Gaza.

The CBS reporter noted "This comes as Iranian-backed groups continue to attack US miliary in Iraq and Syria." Fears are growing that a major IDF push into the Gaza Strip would unleash broader retaliation strikes on US bases in the region.
There are some that believe that Hezbollah and Iran are bluffing and that a wider war will not erupt once the Israelis invade Gaza.
I wish that I could believe that.
Sadly, there is no turning back now.
The IDF really is going to conduct a massive ground operation in Gaza.
Then Hezbollah and other parties will start joining the conflict.
We really are on the verge of the unthinkable, and so I would encourage you to prepare accordingly.
Michael's new book entitled "End Times" is now available in paperback and for the Kindle on Amazon.com, and you can check out his new Substack newsletter right here.
About the Author: My name is Michael and my brand new book entitled "End Times" is now available on Amazon.com.  In addition to my new book I have written six other books that are available on Amazon.com including "7 Year Apocalypse", "Lost Prophecies Of The Future Of America", "The Beginning Of The End", and "Living A Life That Really Matters". (#CommissionsEarned)  When you purchase any of these books you help to support the work that I am doing, and one way that you can really help is by sending copies as gifts to family and friends.  Time is short, and I need help getting these warnings into the hands of as many people as possible.  I have also started a brand new Substack newsletter, and I encourage you to subscribe so that you won't miss any of my articles.  I have published thousands of articles on The Economic Collapse Blog, End Of The American Dream and The Most Important News, and the articles that I publish on those sites are republished on dozens of other prominent websites all over the globe.  I always freely and happily allow others to republish my articles on their own websites, but I also ask that they include this "About the Author" section with each article.  The material contained in this article is for general information purposes only, and readers should consult licensed professionals before making any legal, business, financial or health decisions.  I encourage you to follow me on social media on Facebook and Twitter, and any way that you can share these articles with others is definitely a great help.  These are such troubled times, and people need hope.  John 3:16 tells us about the hope that God has given us through Jesus Christ: "For God so loved the world, that he gave his only begotten Son, that whosoever believeth in him should not perish, but have everlasting life."  If you have not already done so, I strongly urge you to invite Jesus Christ to be your Lord and Savior today.