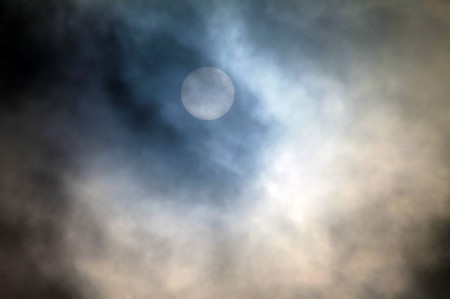 POLICE on a tiny, remote island in the Philippines have been given "shoot on sight" orders after villagers reported the ritualistic slaughter of hundreds of goats during full moon killing sprees.
The mayor of Sibale Island, Lemuel Cipriano, said a team headed by the provincial veterinarian would conduct an investigation "to determine whether the goats were killed by werewolves, dogs or vampires disguised as dogs".
"It's a continuing goat massacre happening at the onset of the full moon almost every year since 2012," Mr Cipriano told The Manila Standard.
"So far, more than 200 goats had been massacred by this unknown killer."
In each case, he said, the goat carcasses had been found "scattered in the open field, showing the same telltale marks" which authorities identified as "strangulated necks and gaping wounds in the stomach where the heart and liver had been removed".
Regional official Governor Eduardo Firmalo ordered police to shoot the elusive predator — or predators — "on sight" after hearing of a new attack last Saturday involving a pregnant goat and her kid.
(Read the rest of the story here…)