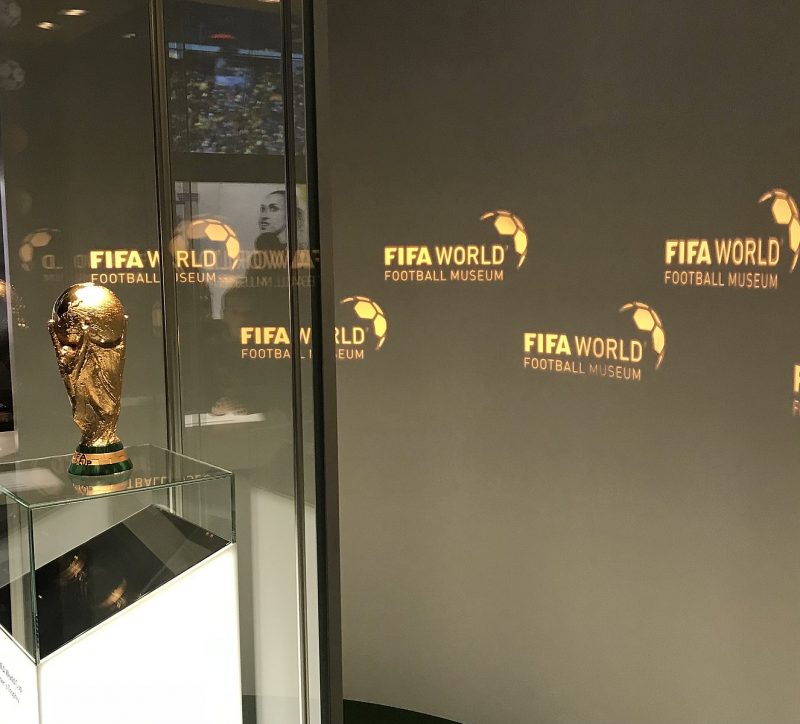 Are we about to witness the end of an era?  From November 20th to December 18th, people all over the world will gather around their televisions to watch the FIFA World Cup in Qatar.  It really is one of the very few things that unites the entire planet, and it is very sad to think that it could be the last one that we ever see.  After this one, the next World Cup is not scheduled to be played until 2026, and by that time our world will be a far different place than it is right now.  So this may be our last chance to see Messi, Ronaldo, Neymar, Mbappe, Lewandowski and the other great players of this generation represent their national teams at the World Cup level.
War is in the air, but my hope is that we can get to the end of 2022 without another major conflict erupting.
Now that Benjamin Netanyahu is returning to power in Israel, there is a lot of speculation that he may soon choose to strike Iran.
When he was recently asked about this, outgoing Defense Minister Benny Gantz said that he expected Netanyahu to be "levelheaded" when it comes to the Iranians…
In light of growing uncertainty regarding a return by Iran to the 2015 nuclear deal with world powers due to long-stalled negotiations, the past two years have seen the Israel Defense Forces ramp up its efforts to prepare a credible military threat against Tehran's nuclear sites.

Speaking to military reporters Tuesday before he is set to be replaced in the coming weeks, Gantz said he thinks Netanyahu "will be levelheaded in this regard."
Personally, I don't think that Netanyahu will suddenly start launching missiles at Iran the moment he gets back into office.
War between Israel and Iran is definitely coming, but I believe that it will start in a way that most people do not expect.
And the truth is that the two nations are already in a state of conflict.  Israeli aircraft are regularly striking Iranian-backed forces inside Syria, and those forces are shooting back at Israeli aircraft.
It is just a matter of time before a full-blown war erupts, and the death and destruction it will cause will shock the entire planet.
Meanwhile, the U.S. and China also continue to get closer to war.
On Thursday, the Washington Post reported that Secretary of State Antony Blinken believes "that the risk of military conflict in the Taiwan Strait is increasing"…
How worried should we be about Taiwan-China relations? Some U.S. officials — including Secretary of State Antony Blinken — have recently suggested that the risk of military conflict in the Taiwan Strait is increasing.

These warnings come after months of turbulence in the Taiwan Strait. In August, House Speaker Nancy Pelosi (D-Calif.) traveled to Taiwan and met with Taiwan's president, Tsai Ing-wen. Beijing criticized the visit as a "major political provocation" and responded with large-scale military exercises near Taiwan.
On the other side, Chinese President Xi Jinping recently told his military that it is time to prepare for war.
Long before this current crisis, I was warning my readers that the U.S. and China would eventually be fighting one another.
Now we are closer than ever.
Throughout history, famine has been the inevitable consequence of war, and right now we are already witnessing very alarming food shortages all over the planet.
As I explain in my new book, the United Nations has been specifically warning us that 2023 will be a year of great famines.
But those famines will be far, far worse if there is a major war in the Middle East or if global trade comes to a grinding halt as the result of a war between the United States and China.
So let us hope for peace.
Needless to say, a combination of war and famine would create an ideal environment for pestilences to spread.
At this moment, the globe is already dealing with outbreaks of COVID, monkeypox, bird flu, RSV, Ebola and many other viruses.
Unfortunately, I believe that what we have been through so far is just the tip of the iceberg.
On top of everything else, economic activity is rapidly slowing down all over the planet, we are facing an unprecedented global energy crisis, and our world is being hit by historic natural disaster after historic natural disaster.
Global events certainly appear to be greatly accelerating, and I believe that there will be a tremendous amount of death and destruction in the years ahead.
But at least things are stable enough for the moment that the World Cup can be played.
And for that we should be thankful.
Personally, I will be rooting for Argentina and Portugal.  I would love to see either Messi or Ronaldo finally win a World Cup.  Both rank among the greatest players in history, and I think that it would be fitting if either one of them walked away with the trophy.
Sadly, I don't think that will be how things go.
The team that should probably win the tournament is France.  Even though they will be without N'Golo Kante and Mike Maignan due to injury, they are still absolutely loaded.  In fact, it is my opinion that they have a better roster than anyone else.
But even though they have so much talent, the French have not been playing well in recent months.
Ultimately, my prediction is that Brazil will win the World Cup.  They have a great keeper in Alisson, they have lots of really solid veterans on defense, and on offense they have a tremendous amount of speed that they can deploy around Neymar.
I will also be keeping a close eye on several of the underdogs.  In particular, I think that Senegal and Serbia both potentially have what it takes to advance quite far.
This may be the last time that we get to watch a World Cup, and so enjoy it while you still can.
Because this period of relative stability will not last indefinitely, and the days of reckoning that are rapidly approaching will turn all of our lives completely upside down.
***It is finally here! Michael's new book entitled "End Times" is now available in paperback and for the Kindle on Amazon.***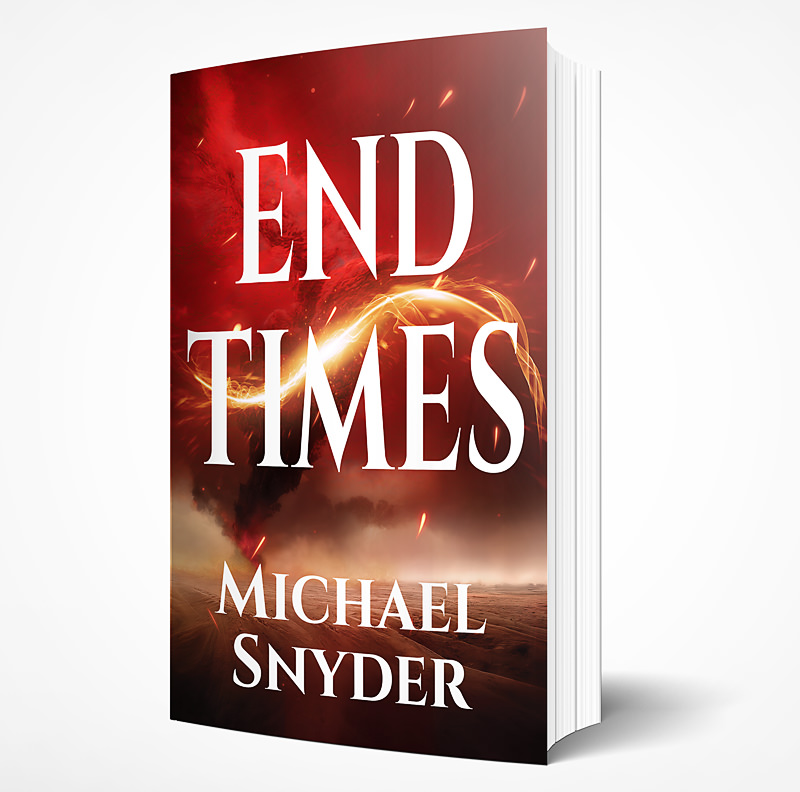 About the Author: My name is Michael and my brand new book entitled "End Times" is now available on Amazon.com.  In addition to my new book I have written six other books that are available on Amazon.com including "7 Year Apocalypse", "Lost Prophecies Of The Future Of America", "The Beginning Of The End", and "Living A Life That Really Matters". (#CommissionsEarned)  When you purchase any of these books you help to support the work that I am doing, and one way that you can really help is by sending copies as gifts to family and friends.  Time is short, and I need help getting these warnings into the hands of as many people as possible.  I have published thousands of articles on The Economic Collapse Blog, End Of The American Dream and The Most Important News, and the articles that I publish on those sites are republished on dozens of other prominent websites all over the globe.  I always freely and happily allow others to republish my articles on their own websites, but I also ask that they include this "About the Author" section with each article.  The material contained in this article is for general information purposes only, and readers should consult licensed professionals before making any legal, business, financial or health decisions.  I encourage you to follow me on social media on Facebook and Twitter, and any way that you can share these articles with others is definitely a great help.  These are such troubled times, and people need hope.  John 3:16 tells us about the hope that God has given us through Jesus Christ: "For God so loved the world, that he gave his only begotten Son, that whosoever believeth in him should not perish, but have everlasting life."  If you have not already done so, I strongly urge you to invite Jesus Christ to be your Lord and Savior today.