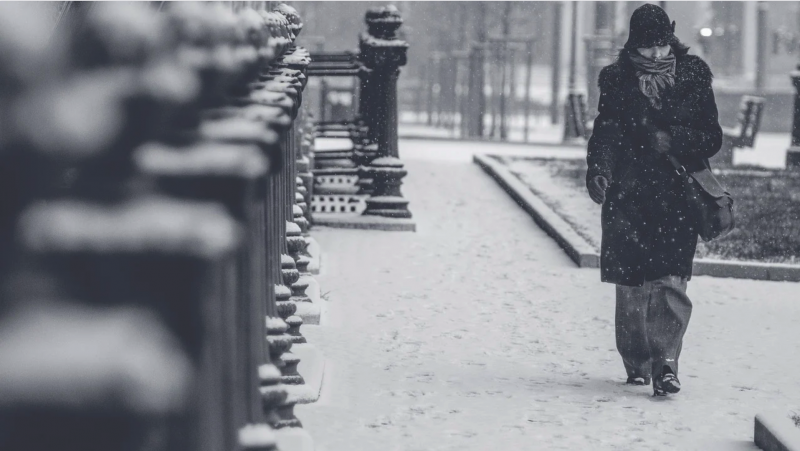 The official start of winter is just a few days away, and many small business owners are concerned that their businesses won't be able to make it to the start of spring.  This is particularly true for those small businesses that rely on face to face interaction with the general public.  Restaurants, bars, gyms, coffee shops, hairdressers and independent retailers all over the nation were absolutely devastated by the first round of lockdowns, and now a new round of lockdowns is dealing death blows to countless businesses that had hoped to find a way to heal and get back on their feet in 2021.  Politicians such as California Governor Gavin Newsom and New York Governor Andrew Cuomo don't seem to care that they are literally destroying millions of hopes and dreams.  If and when this pandemic finally ends, they will get to go on with their normal lives, but vast numbers of their constituents will not.
According to a brand new U.S. Chamber-MetLife poll of small businesses, just 40 percent of all U.S. small business owners "believe their small businesses can operate indefinitely" the way things are going right now, and a whopping 62 percent of them are convinced that "the worst is still to come"…
The quarterly poll found that the 62% of small-business owners fear that the worst is still to come with COVID-19's economic impact. Only 40% said they believe their small businesses can operate indefinitely during the current business environment.
Those numbers are consistent with what other recent surveys of small businesses have shown.
There are approximately 30 million small businesses in the United States today, and so that means that if even a third of them were forced to close down permanently we would lose 10 million small businesses.
Can you imagine what that would mean for the economy as a whole?
That same U.S. Chamber-MetLife poll of small businesses also found that 74 percent of all U.S. small business owners "need further government assistance to weather the pandemic"…
A new U.S. Chamber-MetLife poll of small businesses taken from Oct. 30-Nov. 10 and released on Tuesday showed that 74% of the owners said they need further government assistance to weather the pandemic. That percentage rises to 81% for minority-owned businesses.
And when most of those small business owners say that they are in desperate need of help, they are not kidding.
According to the most recent Alignable rent survey, 35 percent of all small businesses in the United States "couldn't pay their rent this month"…
Several B2C industries are devastated – 61% of restaurants can't pay their rent this month. That's up 19% from 42% in November.
35% of U.S. small businesses couldn't pay their rent this month, up 3% from 32% in November.
Beauty salons (46%) and travel/hospitality businesses (43%) round out the Top 3 most-affected businesses, but many others are in trouble.
Looking at demographics, minority-owned businesses are suffering the most, as 49% of them reported that they could not afford their rent in December. That figure is 5% higher than it was in November.
Women-owned businesses are also struggling (38% of those have not paid their rent, up 3% from 35% last month).
This isn't what a "recession" looks like.
When more than a third of all small businesses in the entire nation can't even pay rent, that is called an "economic collapse".
We can see more evidence of economic collapse when we look at federal tax receipts.
Over the last 9 months, the drop in tax receipts "is the largest on record"…
The pandemic hit the economy in March, triggering widespread job loss and partial and full closing of many small businesses. In November, 9 months into the pandemic, federal gross withheld income tax receipts were off 13% from a year ago. That is roughly in line with the average decline of 15% recorded over the 9-month span, March through November.

Checking the tax data records from the US Treasury the decline in tax receipts over the last 9 months is the largest on record. The only comparable period is the 14% drop in 2009 during the Great Financial Recession.
In other words, we have never seen anything like this before.
And with each passing day, more Americans are falling out of the middle class and into poverty.
In fact, nearly 8 million more Americans have fallen into poverty just since the month of June…
The U.S. poverty rate has surged over the past five months, with 7.8 million Americans falling into poverty, the latest indication of how deeply many are struggling after government aid dwindled.

The poverty rate jumped to 11.7 percent in November, up 2.4 percentage points since June, according to new data released Wednesday by researchers at the University of Chicago and the University of Notre Dame.
Things are getting worse, and it is happening very rapidly.
Everywhere you look there are tragic stories.  The other day I was deeply saddened when I heard that a 2-year-old boy had been abandoned at a Goodwill store.  When people feel like they are out of options, they can get very desperate, and desperate people do desperate things.
At this point, things are so bad that they are even setting up food banks on U.S. military bases…
Fort Bragg, the largest military base in the United States, has all the trappings of a small American city: shopping centers, a barber shop and social clubs. In a sign of the times, it also has a food bank.

This spring, the Y.M.C.A. on base — which started a food pantry last year to respond to the growing food insecurity among military families — saw a 40 percent increase in requests for groceries. During the same period, grocery requests to AmericaServes, a network that helps military families, jumped to the biggest service request in the organization's history.
Theoretically, military bases shouldn't need food banks because everyone in the military is getting a paycheck.
But at this point the cost of living is rising so much faster than paychecks are that even military families are starting to go hungry.
Of course Congress is "feverishly" working on a new stimulus package to help alleviate the suffering of the American people, but some Democrats are extremely upset that they are being forced to choose either enhanced unemployment benefits or $600 stimulus checks for the American people…
Rep. Alexandria Ocasio-Cortez fiercely criticized the apparent trade-off to include a round of $600 stimulus checks at the expense of funding for enhanced unemployment insurance, calling it "inhumane."

"The fact that Republicans are forcing Dems to choose between stimulus money OR unemployment benefits, as if we couldn't easily do both, is barbaric," the New York congresswoman tweeted. "Do they know that people in red states are hungry too, or do they just not care?"
Considering the fact that we are already 27.5 trillion dollars in debt, the truth is that we really can't afford any of this.
But if we are in the process of liquidating the nation anyway, we might as well ask for the biggest checks that we can possibly get.
Sadly, nothing that our leaders do now is going to stop our economic collapse from eventually getting a whole lot worse.
For the past several decades we have been on the greatest debt binge in the history of the human race, and now that bubble is in the process of bursting.
Those that are expecting life to "return to normal" at some point are going to be deeply disappointed, because the "big meltdown" has now started, and it appears that 2021 is going to be a really, really painful year.
***Michael's new book entitled "Lost Prophecies Of The Future Of America" is now available in paperback and for the Kindle on Amazon.***
About the Author: My name is Michael Snyder and my brand new book entitled "Lost Prophecies Of The Future Of America" is now available on Amazon.com.  In addition to my new book, I have written four others that are available on Amazon.com including The Beginning Of The End, Get Prepared Now, and Living A Life That Really Matters. (#CommissionsEarned)  By purchasing the books you help to support the work that my wife and I are doing, and by giving it to others you help to multiply the impact that we are having on people all over the globe.  I have published thousands of articles on The Economic Collapse Blog, End Of The American Dream and The Most Important News, and the articles that I publish on those sites are republished on dozens of other prominent websites all over the globe.  I always freely and happily allow others to republish my articles on their own websites, but I also ask that they include this "About the Author" section with each article.  The material contained in this article is for general information purposes only, and readers should consult licensed professionals before making any legal, business, financial or health decisions.  I encourage you to follow me on social media on Facebook, Twitter and Parler, and any way that you can share these articles with others is a great help.  During these very challenging times, people will need hope more than ever before, and it is our goal to share the gospel of Jesus Christ with as many people as we possibly can.