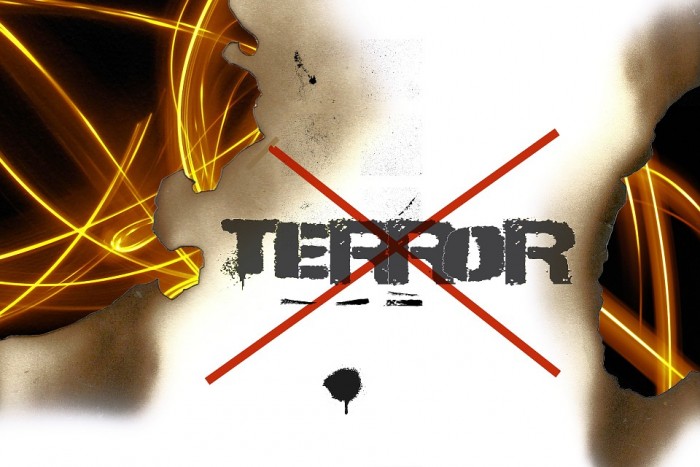 New York City, New Jersey and Minnesota were all hit by terror attacks within a 24 hour time period, and authorities are concerned that this may be the start of a fresh wave of terrorism in this country.  Those that conduct acts of terror do so because they want to create fear and because they want attention.  All three of these attacks accomplished those goals, but in particular the bombing in New York City's thriving Chelsea neighborhood instantly captured the attention of the entire nation.  The following is how USA Today described the attack…
The explosion came just after 8:30 p.m. ET at 133 W. 23rd St., between Sixth and Seventh Avenue in a neighborhood known for its vibrant nightlife. City officials said police located the explosive device in the street next to a trash bin. The explosion was so powerful it blew out the windows in a nearby building. The city's fire department said none of the victims had life-threatening injuries, but witnesses reported seeing victims cut by shrapnel, metal fragments and glass. All those injured were released from area hospitals by Sunday morning, according to New York Gov. Andrew Cuomo's office.

A second device believed to be a pressure cooker was found on West 27th Street, four blocks from the initial blast on West 23rd. The New York Police Department said it was safely removed by the bomb squad early Sunday.
Fortunately the second device did not go off, and at this point the city is on a high state of alert.  Governor Cuomo has ordered 1,000 state troopers and National Guard soldiers into New York City, and authorities are determined to do all they can to prevent another attack from taking place.
According to some reports, the explosive devices were consistent with the kind of improvised explosive devices that are commonly used in Iraq, Afghanistan and elsewhere in the Middle East.
So that is at least one link to Islamic terror.
There also reportedly is surveillance video which shows the same man dragging a duffel bag to both locations where the explosive devices were placed.  This is obviously a disturbing development, but the mainstream media is not telling us anything about the appearance of the man at this point.  For example, this is what CNN is reporting…
Surveillance video from Saturday shows a man dragging what appears to be a duffel bag with wheels near the site of the explosion on West 23rd street about 40 minutes before the blast, according to multiple local and federal law enforcement sources. Video shows the same man with what appears to be the same duffel bag on West 27th street about 10 minutes later, multiple law enforcement sources said.

In the video, the man leaves the duffel bag where police later found an unexploded pressure cooker. After he leaves, the video shows two men removing a white garbage bag believed to contain the pressure cooker from the duffel bag and leave it on the sidewalk, according to a senior law enforcement official and another source familiar with the video.
So why not tell us what the man looked like?
Authorities could have millions of New Yorkers looking out for this guy.  By bowing to the forces of political correctness, authorities are potentially putting more lives in danger.
What we do know is that a letter was found with the second explosive device, and at least a part of that letter was written in Arabic…
In another new wrinkle, a hand-written letter, a portion of which is in Arabic, was found inside a plastic bag that held the second device, sources said.

Cops were interviewing two men who claim to have spotted a potential person of interest in the case, sources said.

The witnesses were dining at the Krush bar and grill on 32nd Street about a half-hour before the 8:30 p.m. Saturday explosion when they saw an Arab-looking man who was carrying a suitcase and appeared out of place, sources said.
According to the New York Post, a man called 911 after the Chelsea attack and warned that "there will be more" attacks.  In their report, the New York Post did not indicate if there was anything distinctive about the man's voice.  Once again, political correctness is getting in the way of solving the case.
But before we firmly conclude that this was act of Islamic terror, we should consider another possible explanation.  According to the Daily Mail, someone on Tumblr took responsibility for the attack, and if he is telling the truth then this attack didn't have anything to do with Islam.  This was his most recent blog post in its entirety…
Hi. You probably have all seen the news by now, the explosives detonated in New York City, that was me. Those were just some tests, I know where I have made errors and I will not make the same mistake next time.

I did it because I cannot stand society. I cannot live in a world where homosexuals like myself as well as the rest of the LGBTQ+ community are looked down upon by society.

It is 2016 and we are still being viewed as mentally ill, sinners, attention seekers, and just plain weirdos in general. I am not going to stand by while under classed and underprivileged people are oppressed.

I am not going to stand by while there is inequality in my country such as the racism being seen in white police officers all over the country.

I am not going to live in a country where it is OK to have a misogynist, xenophobic, racist Islamophobic, republican candidate running for President of The United States!

That's implying that republicans in general should even be taken seriously as they are all cisgendered privileged white people.

This is not the end, this is just the beginning. I will be remembered. I will make a difference. I will eliminate my targets before it is too late.
In addition to the attack in New York, there was also an explosion at a Marine Corps charity run in New Jersey.  This is how that incident was described by CNN…
Saturday's blast was likely timed to disrupt the event in Seaside Park, officials said. No injuries were reported — most likely because registration problems delayed the start of the race, so no one was near the garbage can when the explosion happened.

Investigators discovered three pipe-bomb-type devices wired together near the boardwalk, authorities said. An initial examination showed the devices were rudimentary, with some type of timer, and only one of them detonated, two federal law enforcement officials told CNN.
Authorities seem to believe that there is a link between the attacks in New York and New Jersey because both devices were detonated using flip-phones.
Meanwhile, nine people were injured when a knife-wielding attacker started assaulting people in a Macy's department store in St. Cloud, Minnesota…
The attacker, who was was wearing a private security uniform when he struck in St Cloud, Minnesota, was shot dead by an off-duty officer, authorities said.

St. Cloud Police Chief Blair Anderson said the knifeman made references to Allah during his attack and asked at least one person if they were a muslim.
In this case, we do know the identify of the attacker.  His name was Dahir A. Adan…
The father of the man who stabbed nine people at a central Minnesota mall has identified him as a 22-year-old college student.

Ahmed Adan told the Star Tribune of Minneapolis that police told him Saturday night that his son, Dahir A. Adan, died at Crossroads Center mall in St. Cloud.
Dahir A. Adan was a Somali immigrant that had come to the United States 15 years ago.  He currently was enrolled at St. Cloud Technical and Community College, but nobody is quite sure what made him flip out like that.
The Islamic State has claimed responsibility for this attack, and authorities are looking into what links Adan may have had with the group.
This is another example of why it is so alarming that Barack Obama has announced that we may see up to a fourfold increase in the number of refugees from Syria in 2017.
Without a doubt, most refugees are coming here for our help.  But there are others that have other motives, and the past 24 hours have shown us how much damage just a handful of jihadists can do.
We live at a time when terror attacks are on the rise.  Worldwide there have already been more than 1000 Islamic terror attacks so far in 2016, and this trend is only going to get worse during the years ahead.
Our world is becoming increasingly violent and unstable.  The strategies that worked in the past will not necessarily work in the future, and we all need to start adjusting to the new reality.
*About the author: Michael Snyder is the founder and publisher of The Economic Collapse Blog and End Of The American Dream. Michael's controversial new book about Bible prophecy entitled "The Rapture Verdict" is available in paperback and for the Kindle on Amazon.com.*