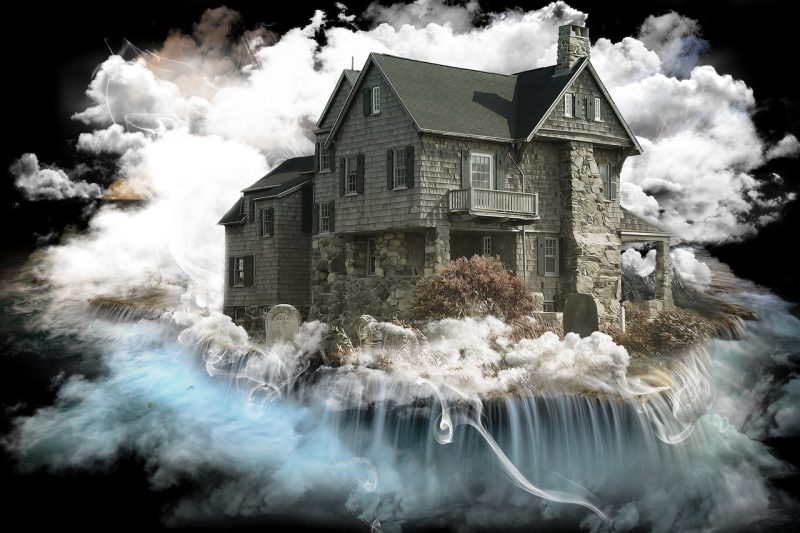 The latest numbers are horrible, and they are going to get even worse if the Federal Reserve pushes interest rates even higher.  We were warned that high rates would have an enormous negative impact on the economy, and that is precisely what has happened.  Layoffs are way up so far this year, the commercial real estate market is absolutely imploding, and we are witnessing things happen in the housing market that haven't happened in more than a decade.  For example, last week it was revealed that sales of existing homes have fallen to a level that we have not seen since 2010…
Sales of previously owned homes dropped 2.2% in July from June to a seasonally adjusted, annualized rate of 4.07 million units, according to the National Association of Realtors.

Sales were 16.6% lower compared with July of last year. Homes sold at the slowest July pace since 2010.
Of course in 2010 we were still dealing with the aftermath of the housing crisis of 2008 and 2009.
Needless to say, returning to such a depressed level is not a good thing at all.
Compared to July 2021, sales of previously-owned homes were down 32.5 percent in July 2023.
So just about a third of the entire market has been wiped out by higher rates.
And economists at Fannie Mae are warning that this may be the beginning of a "prolonged freeze"…
The U.S. housing market may be stuck in a prolonged freeze.

Fannie Mae economists projected in a revised forecast that stagnation in the housing market could last into 2024, whether the economy avoids a recession or not.

"Regardless of whether a soft landing is achieved over the coming year, we expect existing home sales to stay subdued and within a tight range," they wrote.
The primary reason for this "prolonged freeze" is higher interest rates.
Last week, the average rate on a 30 year fixed mortgage shot up to the highest level that we have seen since 2001…
The average rate on the benchmark 30-year fixed mortgage rose again this week to the highest level since 2001, spelling even more pain for buyers in a market where housing affordability is already at an all-time low.

Freddie Mac's latest data released Thursday shows the average rate for a 30-year fixed note has climbed to 7.23%, marking a second consecutive multi-decade record after last week's average reached 7.09% for the first time since 2002.
Mortgage rates have shifted so dramatically over the past couple of years, and they are now far higher than they were prior to the pandemic…
Freddie Mac reported that rates on the popular 30-year fixed mortgage surged to 7.23% this week, well above the 5.55% rate recorded one year ago and the pre-pandemic average of 3.9%.

It marks the highest level for rates since 2001.
As a result, millions of potential home buyers are being forced to stay on the sidelines because they simply cannot afford the payments that they would be facing if they purchased a home right now.
And millions of potential home sellers are also being forced to stay on the sidelines.
Why?
Well, millions upon millions of Americans are currently locked into mortgages at very low rates.
Selling a home that has a mortgage at a very low rate and buying another home that comes with a mortgage at a much higher rate is not an attractive proposition for most of them.
So current owners are staying put in unprecedented numbers, and as a result the number of homes on the market is "down 46% from the typical amount before the COVID-19 pandemic began"…
The number of available homes on the market at the end of July was down by more than 9% from the same time last year and down 46% from the typical amount before the COVID-19 pandemic began in early 2020, according to a recent report from Realtor.com.
If homes are not selling, the rest of the economy feels the pain as well.
This is a point that Mish Shedlock made extremely well in an article that he recently authored…
If people are not buying houses, they are not buying as much furniture, landscaping, paint, appliances, cabinets, and lawn mowers, etc., to the same extent if housing was strong.

This means truckers are not shipping as much goods as they would be otherwise.

As long as housing is in the gutter, demand for goods and services related to housing will remain in the gutter and so will demand for shipping those items.
He is right on target.
All over the nation, economic activity is slowing down.
And that means that there will be more layoffs.  For example, on Thursday T-Mobile announced that it will be giving the axe to thousands of highly paid employees…
T-Mobile on Thursday announced it plans to lay off 5,000 employees, or around 7% of its total staff, over the next five weeks.

The reductions will largely affect corporate and back-office jobs that are "primarily duplicative" to other roles and will reduce the company's middle management layers, CEO Mike Sievert said in a letter to employees Thursday. The company also plans to reduce its spending on "external workers and resources," but its retail and "consumer care" staff who work directly with customers will not be affected, he said.
Sadly, if interest rates stay high this will be just the tip of the iceberg.
But instead of realizing the damage that has been done and cutting rates, Fed officials are telling us that rates could go even higher…
Federal Reserve Chairman Jerome Powell warned on Friday that additional rate increases might be required to put inflation on a convincing path to the central bank's two percent target.

"Although inflation has moved down from its peak — a welcome development — it remains too high," Powell said in his keynote address at the Kansas City Fed's annual conference in Jackson Hole, Wyoming. "We are prepared to raise rates further if appropriate, and intend to hold policy at a restrictive level until we are confident that inflation is moving sustainably down toward our objective."
This is suicidal.
They are supposed to be the "experts", and so they must understand what higher rates would mean for the economy.
But it looks like they are going to raise rates anyway.
So I would encourage all of you to brace yourselves for a period of severe economic pain, because it appears that is what is in store for us.
Michael's new book entitled "End Times" is now available in paperback and for the Kindle on Amazon.com, and you can check out his new Substack newsletter right here.
About the Author: My name is Michael and my brand new book entitled "End Times" is now available on Amazon.com.  In addition to my new book I have written six other books that are available on Amazon.com including "7 Year Apocalypse", "Lost Prophecies Of The Future Of America", "The Beginning Of The End", and "Living A Life That Really Matters". (#CommissionsEarned)  When you purchase any of these books you help to support the work that I am doing, and one way that you can really help is by sending copies as gifts to family and friends.  Time is short, and I need help getting these warnings into the hands of as many people as possible.  I have also started a brand new Substack newsletter, and I encourage you to subscribe so that you won't miss any of my articles.  I have published thousands of articles on The Economic Collapse Blog, End Of The American Dream and The Most Important News, and the articles that I publish on those sites are republished on dozens of other prominent websites all over the globe.  I always freely and happily allow others to republish my articles on their own websites, but I also ask that they include this "About the Author" section with each article.  The material contained in this article is for general information purposes only, and readers should consult licensed professionals before making any legal, business, financial or health decisions.  I encourage you to follow me on social media on Facebook and Twitter, and any way that you can share these articles with others is definitely a great help.  These are such troubled times, and people need hope.  John 3:16 tells us about the hope that God has given us through Jesus Christ: "For God so loved the world, that he gave his only begotten Son, that whosoever believeth in him should not perish, but have everlasting life."  If you have not already done so, I strongly urge you to invite Jesus Christ to be your Lord and Savior today.