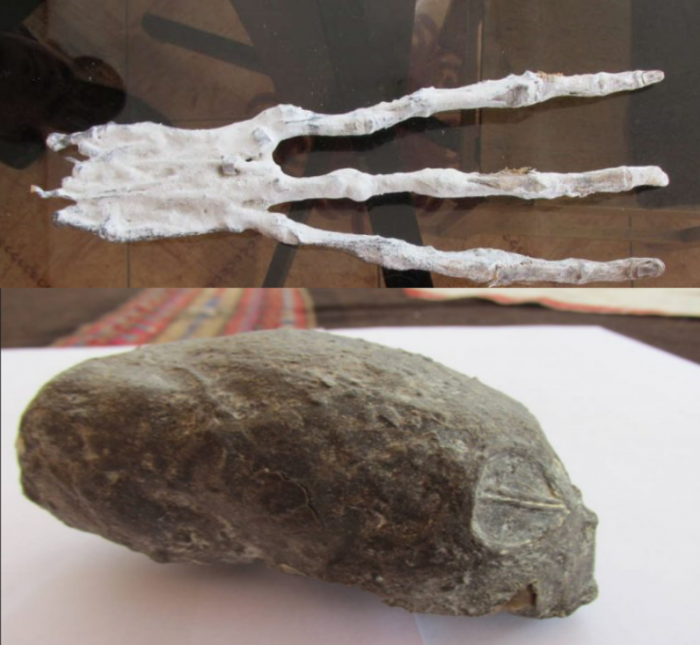 A group of self-proclaimed paranormal researchers claim they have found a giant claw with belonging to an alien in caves in Peru.
They believe the 'giant three-fingered hand', which has fingers at least eight inches long and was allegedly found in tunnels near the ancient city of Cusco, belonged to an alien or ancient human-like creature.
The group have so far refused to reveal exactly where the bones were found.
(Read the rest of the story here…)