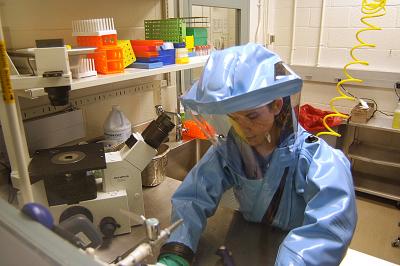 Another American doctor working for the missionary group SIM has tested positive for Ebola in Liberia.
The doctor was treating pregnant women ELWA Hospital in Monrovia, Liberia, according to SIM. But he was not treating Ebola patients in the hospital's separate Ebola isolation facility, the group said, adding that it was unclear how he contracted the virus.
"My heart was deeply saddened, but my faith was not shaken, when I learned another of our missionary doctors contracted Ebola," SIM president Bruce Johnson said in a statement.
The doctor "immediately isolated himself" and has since been transferred to the ELWA Ebola ward where he is "doing well and is in good spirits," according to SIM.

Watch more news videos | Latest from the US
(Read the rest of the story here…)