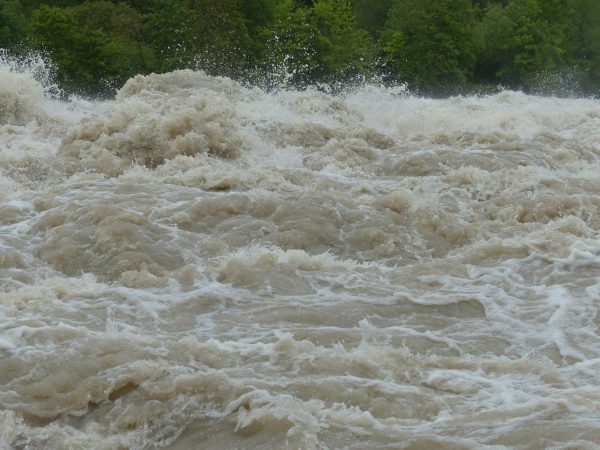 Less than a month after a "bomb cyclone" caused a "1,000 year flood" in the middle portion of the country, another "bomb cyclone" of similar strength is going to bring even more flooding to the High Plains and Upper Midwest. According to meteorologists, it is being projected that this new "bomb cyclone" will be "similar in intensity and in snowfall" to the last one, and the latest forecast is calling for "more than 30 inches in some areas". The floods that we witnessed last month absolutely devastated communities throughout the region, and now it is going to happen again. The middle part of our nation has literally never seen anything like this happen ever before, and this is easily the worst natural disaster to hit the United States since Hurricane Katrina.
Before I get into the details of the latest weather forecast, let's review what we have witnessed so far. "At least 1 million acres of U.S. farmland" were under water for at least 7 days last month, according to Agriculture Secretary Sunny Purdue "as many as a million calves" were lost in the flooding in the state of Nebraska alone, and hundreds of millions of dollars worth of crops were destroyed. Thousands upon thousands of farmers were financially ruined, and thousands of farmers will not be able to plant any crops at all this year.
If you can point out a worse agricultural disaster in the last 50 years in the United States, please feel free to do so. To my knowledge, there isn't one.
And now a second "bomb cyclone" is on the way this week. According to CBS News, it looks like this "bomb cyclone" will produce "a blizzard of epic proportions"…
Only three weeks after a "bomb cyclone" — one of the most intense storms on record — pummeled the Plains and Midwest, another bomb cyclone of similar strength has been forecast. This spring storm seems poised to dump even heavier snow; it could also be followed by another round of significant river flooding.

Over the past few days, various forecast computer models have shown a blizzard of epic proportions for the north-central Plain States and Upper Midwest. Every time a model is updated, the storm depicted seems to get even more intense. At this point, it seems likely that some of the same areas impacted by devastating flooding just weeks ago are about to get slammed by an historic blizzard Wednesday through Friday.
Some Midwest communities already look like they have literally been through a war.
What do you think they are going to look like after another epic blizzard and more severe flooding rips through them?
If you are not familiar with the term "bomb cyclone", here is a pretty good explanation from MSN…
A bomb cyclone is a rapid drop in air pressure — at least 24 millibars in 24 hours — and often is over or near oceans or seas because it requires warm moist air smacking into cold dry air, along with volatile weather from the jet stream. The central and mountain part of the country may get one of these every few winters, said Greg Carbin, forecast branch chief for the National Weather Service's Weather Prediction Center in Maryland.

But this would be the second such storm in less than a month. The March 13 storm caused massive flooding in the Midwest, a blizzard in Colorado and Wyoming, and produced winds of between 96 mph and 110 mph (155 and 177.02 kph).
According to the National Weather Service, this new storm will dump a lot of snow on the northern Rockies on Tuesday, and from there it "will pick up in intensity as it moves into the central USA by Wednesday and into Thursday".
The forecast is calling for the heaviest snow to fall in parts of Nebraska, South Dakota and Minnesota.
If you will remember, Nebraska was hit by flooding unlike anything it had ever seen before last month. And now we are being told that this new storm "will further exacerbate flooding in Nebraska"…
"This blizzard will further exacerbate flooding in Nebraska with the added insult of heavy snowfall to eventually melt," said Ryan Maue, a meteorologist at the private weathermodels.com. "This is more bad news for suffering farmers who are unable to flip the calendar on winter."
Even before this storm, the National Weather Service was warning that there would be "above-average precipitation across much of the Lower 48" over the next few months and that 200 million Americans were at risk of being affected by flooding.
But nobody was expecting another "bomb cyclone" to come so soon.
I have been repeatedly warning my readers that our planet is becoming increasingly unstable and that global weather patterns are really starting to go haywire. We are seeing things happen that we have never seen before, and what I have shared in this article is yet another example.
Since January 1st, the middle portion of the country has already received approximately twice the precipitation that it normally does, and that doesn't even count the precipitation from the "bomb cyclone" that is about to strike.
The crop losses that we have already witnessed are absolutely staggering, and now we are about to get hit with another severe blow.
Earlier today I went to the grocery store, and I was stunned by the high prices.
But the truth is that this is as low as food prices are going to get. A series of catastrophic events threatens to significantly reduce global food production this year. If you doubt this, just check out what has been happening in China.
We like to think that we are immune to the forces of nature that have played havoc with other societies throughout human history, but we aren't.
Right now we are watching a great human tragedy play out in the middle portion of the country, but since we depend on them to grow much of our food, the truth is that we are all going to be feeling the pain of this tragedy in the months ahead.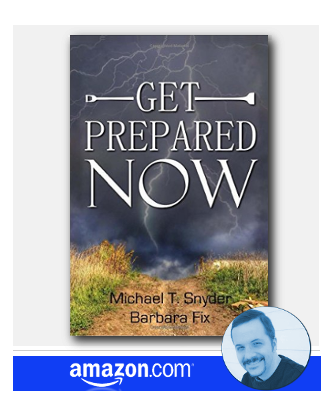 About the author: Michael Snyder is a nationally-syndicated writer, media personality and political activist. He is the author of four books including Get Prepared Now, The Beginning Of The End and Living A Life That Really Matters. His articles are originally published on The Economic Collapse Blog, End Of The American Dream and The Most Important News. From there, his articles are republished on dozens of other prominent websites. If you would like to republish his articles, please feel free to do so. The more people that see this information the better, and we need to wake more people up while there is still time.