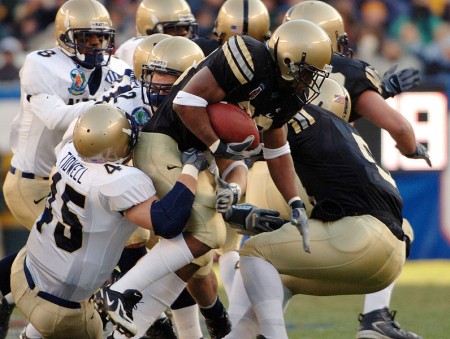 A high school football coach in Arizona has been suspended for two weeks for joining his team in prayer.
Tom Brittain is the head varsity coach for Tempe Preparatory Academy, a state funded charter school. According to reports, Brittain recently asked one of the players on his team to lead the group in prayer, and then joined the team as they thanked the Lord following a winning game.
Headmaster Dr. David Baum suspended Brittain for two games for his participation, asserting that he had violated the so-called separation of church and state.
"He is a man who likes to pray and I don't object to that," he told local television station KPHO. "Just, he can't do that with our students. That's the only prohibition."
(Read the rest of the story here…)