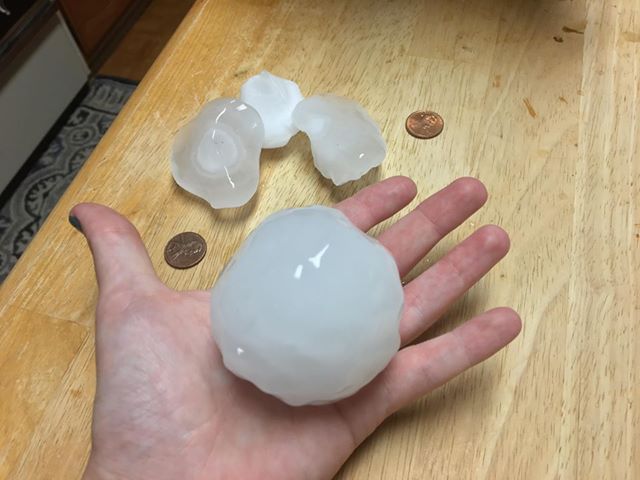 What is with all of the crazy weather that we have been seeing lately?  This week, some areas of Texas were hit with baseball-sized hail…
Severe storms, including hail the size of baseballs, left a trail of damage from Carrollton to Coppell to Arlington early Wednesday. Windows and skylights were shattered, car lights were cracked or smashed, and tree branches were knocked to the ground.

"It actually sounded like God was throwing rocks at us," said Coppell resident Brandi Rafael.

In all, approximately, 20,000 structures and 25,000 vehicles were damaged for an estimated total insured losses from the hail storm – $425 million, according to the Insurance Council of Texas.
It is very unusual for hail to be this large, and if you see any other reports like this please send them to us.