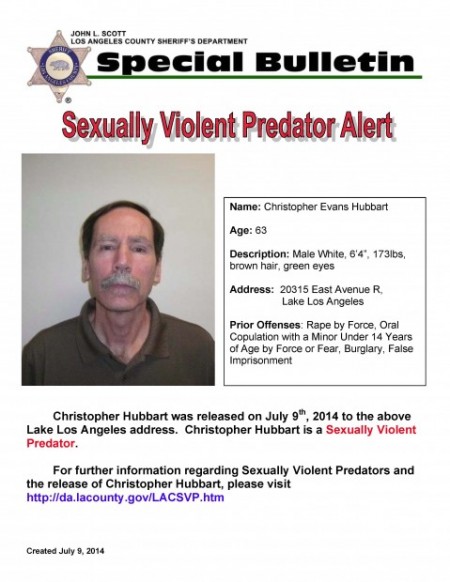 The so-called "Pillowcase Rapist," who has admitted to raping more than 40 women, moved into a rural California community Wednesday after a judge ordered his release from a mental hospital last year.
Christopher Hubbert, 63, was released from Coalinga State Hospital to a court ordered home in Lake Los Angeles, an unincorporated area near Palmdale.
Community members are afraid the 63-year-old, who earned his nickname by binding the hands of his victims and using a pillowcase to muffle their screams, will strike again.
"It scares the hell out of me," resident Cheryl Holbrook told the Associated Press. "When we saw him coming down the road, I literally got the shakes. I wanted to cry. He's going to reoffend, he's going to attack somebody again, and he's going to take somebody's life."
(Read the rest of the story here…)