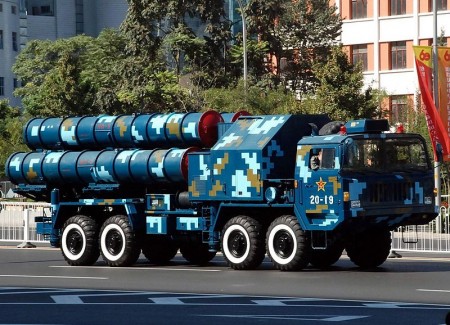 China's military has conducted the first flight test of a new variant of one of its road-mobile intercontinental ballistic missiles in a sign that Beijing is increasing its strategic strike capability against the United States.
The test of a new DF-31B missile was conducted Sept. 25 from a missile test range in central China.
A Pentagon spokeswoman declined to provide details of the test.
"We continue to monitor China's military modernization, including its missile tests," Cynthia O. Smith, the spokeswoman, told the Washington Free Beacon.
(Read the rest of the story here…)