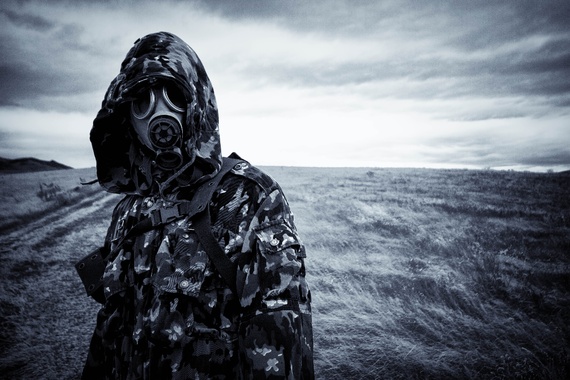 During a major disaster, food will quickly disappear. Living for over three decades on the Gulf Coast, I can tell you with absolute certainty that whenever disaster strikes (usually an approaching hurricane, for those folks), food and provisions at the store completely sell out in a matter of a few hours. People panic, and within hours you cannot find food, bottled water, ice, generators, batteries, candles, etc. In a matter of hours, every gas station in the area will be completely out of gas. Not days. Hours!
Furthermore, almost all disasters include a complete loss of electricity. The water supply is also compromised. At that point, clean water will become absolutely priceless. Dehydration becomes a very real and present danger. I remember witnessing a man give an ice vendor $100 for an extra bag of ice after Hurricane Ivan. My wife and I went 14 days without electricity in the aftermath of that hurricane. Believe me, I got a taste of just how precious bottled water, ice, batteries, generators, fuel, etc., can become.
I suggest you have a supply of food and water to last at least three months. Many survival experts insist that a six-month supply is the minimum. Personally, I can live a long time on tuna fish or peanut butter. You can purchase MREs from a variety of sources, as well as camp-style packaged food from many sporting goods stores. Of course, bottled water is available everywhere during normal times. Stock up! Distilled water will store longer than spring water. Plus, I suggest you have some water purification tablets or a Katadyn water filter on hand. And, if you are able, prepare to grow your own food. In cold weather climates such as we have here in Montana, people quickly learn how to construct and utilize greenhouses in which to grow food. Canning food is another very helpful hedge against deprivation. If your parents and grandparents lived through the Great Depression as mine did, this was standard operating procedure.
(Read the rest of the story here…)