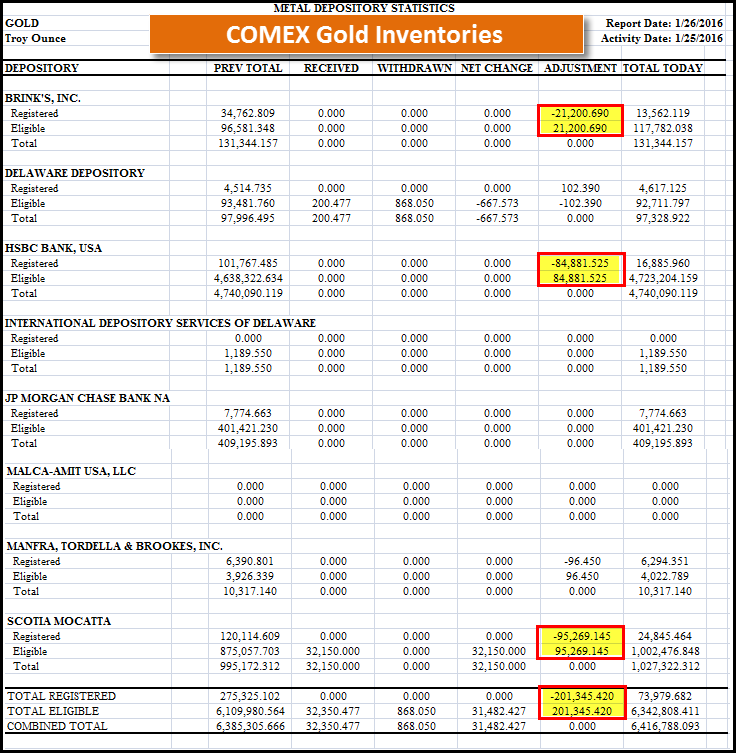 Looks like something big is about to take place on the Comex as Registered Gold inventories declined a whopping 73% in one day. This is a very suprising update as Comex Gold inventories haven't experienced much movement over the past few months.
Well, this all changed today as a stunning 201,345 oz (73%) of the total 275,325 oz of Registered Gold was transferred to the Eligible Category today:
As we can see, 21,200 oz was transferred from Brinks Registered Inventories, 84,881 transferred from HSBC and 95,269 from Scotia Mocatta. There are only 73,980 oz of Registered Gold remaining in the Comex inventories.
(Read the rest of the story here…)