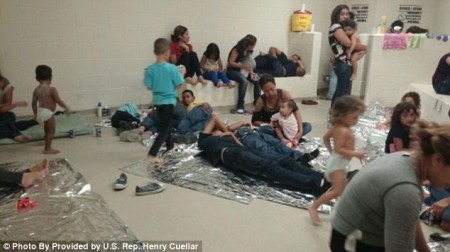 Rep. Michael Burgess, R-Texas, says U.S. border officials told him most children detained after illegally crossing the southern border will never be sent home, despite statements from the Obama administration to the contrary.
Just last week, the White House requested authority from Congress to quickly deport tens of thousands of illegal immigrants flooding across the U.S.-Mexico border. The administration also asked for $2 billion in emergency funding to increase border security.
Burgess, a career physician, also said federal officials need to be diligent to ensure deadly diseases are not allowed to run rampant after being brought across the border. Last week he visited an alien intake location in Wesleco, Texas, and a detainment center at Lackland Air Force Base. While there, he learned the government has very different plans than the Obama administration's stated policy of vowing to send people back to their home countries.
"What I was told on the border last week was that as high as 70-75 percent of these individuals will be remaining in the United States," he said. "I don't know quite what the disconnect is between what the president's statements are and the statements I was hearing from people in customs and Border Patrol, FEMA and the federal agencies that are charged with taking care of these folks."
(Read the rest of the story here…)