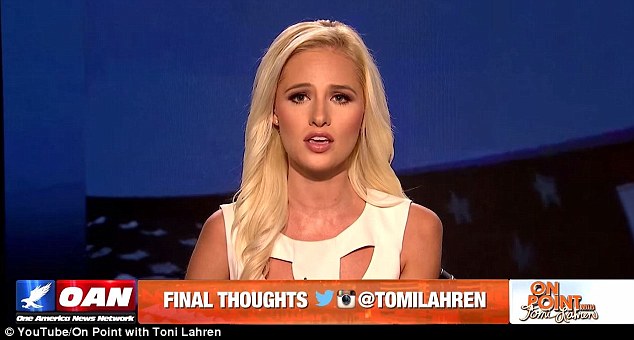 A conservative news anchor has been catapulted to internet celebrity status after a video of her blasting President Barack Obama's efforts in the fight against terrorism went viral.
Tomi Lahren, host of One America News Network's On Point with Tomi Lahren, called out Obama's administration for their 'half-way, half-baked, tip-toe, be-friendly-to-Jihadis mentality' in a passionate speech that has been viewed more than 755,000 times on YouTube.
The conservative 22-year-old's comments, said on Friday's episode on the fringe broadcast network, were in reference to the fatal shooting of four U.S. Marines and one active-duty Navy reservist, in Chattanooga, Tennessee, on Thursday.
(Read the rest of the story here…)