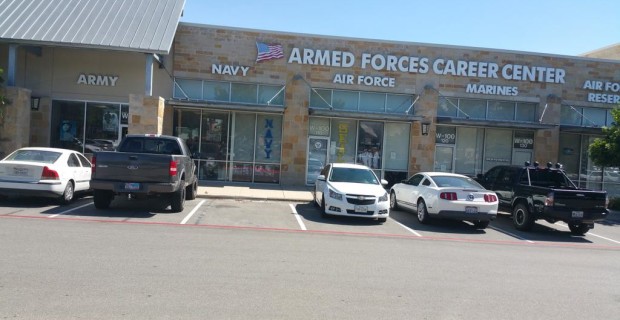 Armed forces recruiting centers across America are receiving violent threats in the wake of last week's Chattanooga shooting, according to staff who talked to Infowars reporter Joe Biggs.
Biggs traveled to the U.S. Army Recruiting Station in Southpark Meadows, Austin Texas yesterday to provide armed protection as part of a nationwide movement to protest the fact that the law prohibits active duty members who work at such facilities from having weapons.
During conversations with staffers, Biggs was told directly that military recruiting centers in Las Vegas, Florida and San Marcos, TX had all received violent threats since the attack on an armed forces center in Chattanooga Tennessee last week which left four Marines dead.
Biggs also related a disturbing incident during which an Arabic-looking man driving a red Jeep Wrangler drove up and sped off suspiciously when he saw Biggs at the south Austin location.
"I notified the Marines. They have no one who works there's that drives a jeep. They contacted higher ups," tweeted Biggs.
(Read the rest of the story here…)