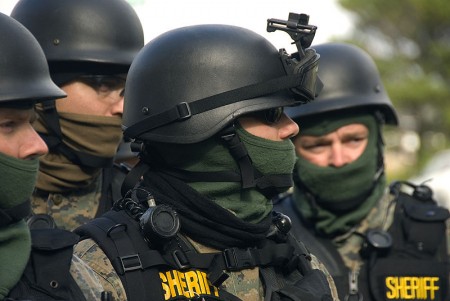 An Indiana woman is suing the Floyd County Jail in New Albany after video emerged of police officers forcibly stripping her and locking her up, completely naked, in a cell full of pepper spray for seven hours.
Worse still, the woman's attorney believes that this is routine procedure at the facility and has evidence that other women are consistently given the same treatment.
Local news station WDRB obtained the footage and reports how Tabitha Gentry was arrested by a state police officer for disorderly conduct and resisting law enforcement, both misdemeanor charges.
Gentry, a mother of four, was booked into the Floyd County Jail in the early hours of March 30th. Her attorney Laura Landenwich says that the events that unfolded from there need to be reviewed by a court of law.
(Read the rest of the story here…)