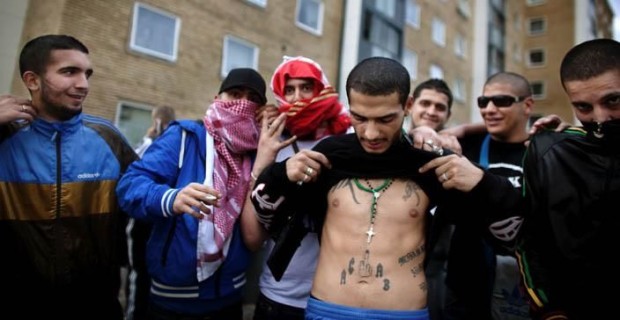 Multicultural Malmo, Sweden is the most dangerous city in western Europe according to newly released figures, debunking mainstream media claims that Donald Trump is lying when he focuses on the Scandinavian country as an example of the perils of mass immigration.
Trump was ridiculed by the media after referring to an "incident" in Sweden that happened on Friday night. Trump later clarified his remarks, insisting that he actually meant to refer to Sweden's soaring violent crime rate.
This led to an onslaught of propaganda claiming that mass immigration has had no negative impact on Sweden, including a Sky News report that asserted, "Sweden's crime rate has fallen since 2005, despite the country taking in hundreds of thousands of immigrants from war-torn countries such as Iraq and Syria."
The facts suggest otherwise.
According to statistics analyzed by the Sydsvenskan newspaper, Malmo has a "murder index" of 3.4 when homicides for one hundred thousand inhabitants are taken into account, a "a very high figure" according to the report.
This compares to bigger but less dangerous cities in western Europe like Paris (1.8), London (1.3), Copenhagen (1.1) and Berlin (1.0).
Having recorded 11 murders in 2016, Malmo is easily the most dangerous city in the entire Nordic region.
Mass riots, torching of vehicles and sexual assaults have become routine in Malmo and other cities since Sweden opened its doors to mass immigration. The influx of new migrants as a result of the refugee crisis has only made the situation worse.
The situation in Sweden is so dire that even some Somali immigrants are considering returning home, saying that areas of some Swedish cities are more dangerous than their notorious homeland.
Malmo is the perfect example of what happens when mass immigration is allowed to swamp a city. Malmo is now known as "Sweden's Chicago".
43% of the population are from a foreign background, with the largest contingent of immigrants coming from Iraq.
(Read the rest of the story here…)