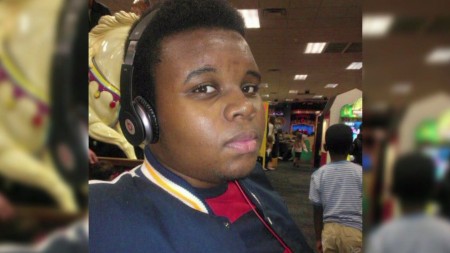 Darren Wilson, the Ferguson, Mo., police officer whose fatal shooting of Michael Brown touched off more than a week of demonstrations, suffered severe facial injuries, including an orbital (eye socket) fracture, and was nearly beaten unconscious by Brown moments before firing his gun, a source close to the department's top brass told FoxNews.com.
"The Assistant (Police) Chief took him to the hospital, his face all swollen on one side," said the insider. "He was beaten very severely."
According to the well-placed source, Wilson was coming off another case in the neighborhood on Aug. 9 when he ordered Michael Brown and his friend Dorain Johnson to stop walking in the middle of the road because they were obstructing traffic. However, the confrontation quickly escalated into physical violence, the source said.
"They ignored him and the officer started to get out of the car to tell them to move," the source said. "They shoved him right back in, that's when Michael Brown leans in and starts beating Officer Wilson in the head and the face."
(Read the rest of the story here…)