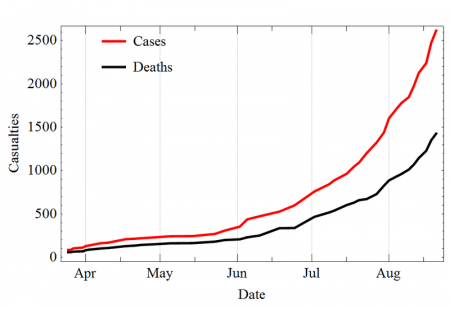 The Ebola outbreak "continues to accelerate" in West Africa and has killed 1,552 people, the World Health Organization said Thursday.
The total number of cases stands at 3,069, with 40% occurring in the past three weeks. "However, most cases are concentrated in only a few localities," the WHO said.
The outbreak, the deadliest ever, has been centered in Guinea, Sierra Leone and Liberia, with a handful of cases in Nigeria. The overall fatality rate is 52%, the WHO said, ranging from 42% in Sierra Leone to 66% in Guinea.
The WHO issued a "road map" Thursday that "responds to the urgent need to dramatically scale up the international response" in light of the acceleration of new cases, it said.
(Read the rest of the story here…)