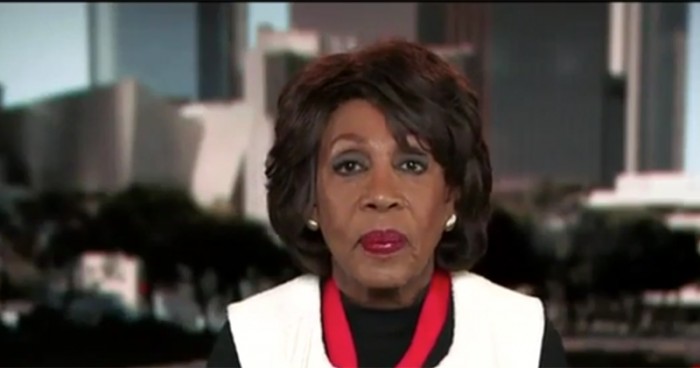 A Democratic Congresswoman has called for Donald Trump to be impeached on the grounds that he coined the term 'crooked Hillary' in collusion with the Russian government, even suggesting that the Kremlin was feeding Trump such lines to use during his campaign.
California Congresswoman Maxine Waters was egged on by MSNBC anchor Chris Matthews to explain why Trump's presidency is 'not legitimate'.
Matthews and Waters then engaged in some of the most dumb speculation ever aired on a broadcast.
(Read the rest of the story here…)