---
Tonight when I visited the Drudge Report I was greeted by this rather shocking headline: "MUELLER OPENS DOOR TO IMPEACHMENT".  But is that true?  On Wednesday, Robert Mueller delivered a ten minute statement to the press, and you can watch the entire thing right here.  What he had to say has sent many top progressives into a feeding frenzy, and they are demanding that Democratic leaders in Congress must take action.  The following comes from USA Today…
Democratic calls for an impeachment inquiry of President Donald Trump increased Wednesday after special counsel Robert Mueller weighed in for the first time on his two-year investigation of the president and Russian interference in the 2016 election.

Democrats zeroed in on Mueller's comment that charging Trump with obstruction of justice was "not an option" for the special counsel's office because of a Justice Department policy. Several argued that his words meant it was the task of Congress to hold the president accountable by starting an impeachment inquiry.
During his remarks, Mueller made it clear that he did not intend for his report to clear President Trump.
In fact, he specifically stated that his team did not "make a determination to whether the president did commit a crime"…
"If we had had confidence that he clearly did not commit a crime we would have said so," Mueller said, implicitly refuting Trump's repeated statements that Mueller had exonerated him. "We did not, however, make a determination to whether the president did commit a crime."
Mueller also said that it would be up to Congress to make that determination, and NBC News is reporting that the head of the House Judiciary Committee is "ready to act"…
Meanwhile, House Judiciary Committee Chairman Jerrold Nadler, D-N.Y., whose committee would be charged with initiating impeachment proceedings against Trump, indicated that Congress is ready to act.

"Given that Special Counsel Mueller was unable to pursue criminal charges against the President, it falls to Congress to respond to the crimes, lies and other wrongdoing of President Trump — and we will do so," Nadler said in a statement released after Mueller's. "No one, not even the President of the United States, is above the law."
We shall see what happens.
In the end, there was absolutely no reason to investigate President Trump in the first place because there was never any collusion with the Russians at all.
But now this entire witch hunt has become all about obstruction of justice during the investigation itself, and a number of top Democrats are now publicly calling for impeachment proceedings to begin…
But Mueller's decision to reiterate his report's conclusions appeared to generate momentum for impeachment supporters. Several Democratic presidential candidates, such as Sens. Cory Booker and Kirsten Gillibrand, reversed their previous position on the issue. And more than 40 House Democrats now back opening an impeachment inquiry.

House Speaker Nancy Pelosi, notably, continued to insist that Democrats investigate Trump but not has yet called for impeachment.

"The dam has burst," said Markos Moulitsas, a longtime progressive leader who founded the blog DailyKos.
It would truly be a sad day for the United States if President Trump were to be impeached for supposedly "obstructing" an investigation that should have never happened in the first place.
But the Democrats are desperate to get Trump out any way that they can, and so this story is far from over.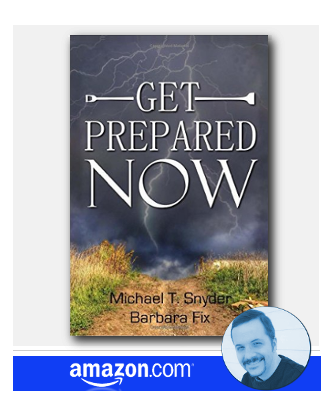 About the author: Michael Snyder is a nationally-syndicated writer, media personality and political activist. He is the author of four books including Get Prepared Now, The Beginning Of The End and Living A Life That Really Matters. His articles are originally published on The Economic Collapse Blog, End Of The American Dream and The Most Important News. From there, his articles are republished on dozens of other prominent websites. If you would like to republish his articles, please feel free to do so. The more people that see this information the better, and we need to wake more people up while there is still time.