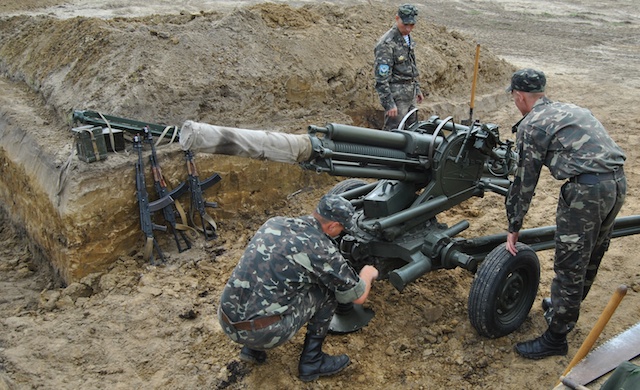 Ukrainian troops have launched a massive assault on militia-held areas Sunday morning after an order from Kiev, a presidential aide said. The self-proclaimed Donetsk republic's leader accused Kiev of trying to restart the war.
The order to launch the offensive was issued early approximately at 6:00 am, according to Yury Biryukov, an aide to President Petro Poroshenko.
"Today we will show HOW good we are at jabbing in the teeth," he wrote on his Facebook page, a mode of conveying information favored by many Ukrainian officials.
In a later post he said: "They are now striking a dot. Uuu…" in a reference to Tochka-U ('tochka' means 'dot' in Russian), a tactical ballistic missile, one of the most powerful weapons Ukraine so far deployed against rebel forces.
(Read the rest of the story here…)