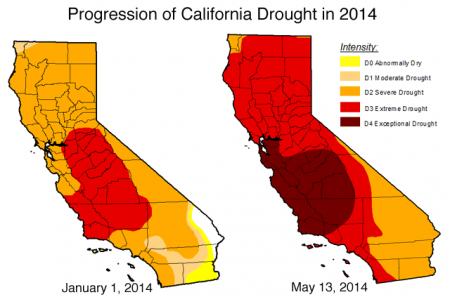 Rainy seasons over the last two years were the driest in downtown Los Angeles since record-keeping began in 1877, and forecasters now say the El Niño that had been predicted to bring some relief may not materialize.
According to the National Weather Service, the 2012 to 2014 rainy seasons — which are measured every July 1 to June 30 — only brought 11.93 inches of rainfall, which is 17.93 inches below normal.
By comparison, the 1897 to 1899 seasons saw 12.65 inches of rain, or about 17.21 inches below normal for the period, according to the National Weather Service.
"It's the worst drought we probably have see in our lifetime," said Eric Boldt, warning coordination meteorologist for the National Weather Service in Oxnard.
(Read the rest of the story here…)