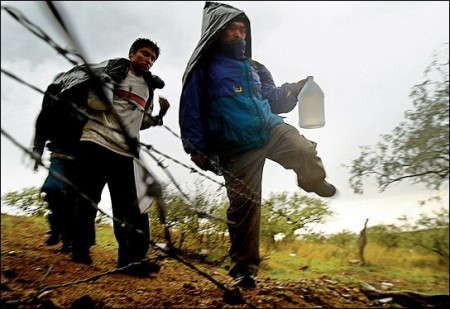 After Customs and Border Protection reported that its agents caught nearly 1,000 illegals from Ebola-struck countries this year, meaning many more have not been apprehended, the question remains whether President Barack Obama will secure the border and stop shipping illegals across the U.S. to prevent a major pandemic from killing Americans.
Ebola, an incurable disease which can kill up to 90% of those it affects, is spreading throughout West Africa, hitting the countries of Nigeria, Liberia, Guinea and Sierra Leone the hardest, and right now citizens from these countries are flooding across America's wide open border, according to a secret CBP report obtained by Breitbart.
Yet instead of stopping illegal immigration, the Obama administration is outright encouraging it and has even went as far as allowing Ebola patients to enter the United States, an unprecedented move which raises the risk of an outbreak even higher as the hospital in Atlanta, Georgia, where the patients are being treated doesn't follow a high level of biocontainment precautions.
"All it takes is one cough, one sneeze, one drop of saliva, and the virus is loose in one of the main transportation centers of the U.S.," journalist Paul Craig Roberts wrote.
And for months, the federal government has been shipping thousands of illegals through the country's main transportation centers at taxpayer expense.
(Read the rest of the story here…)