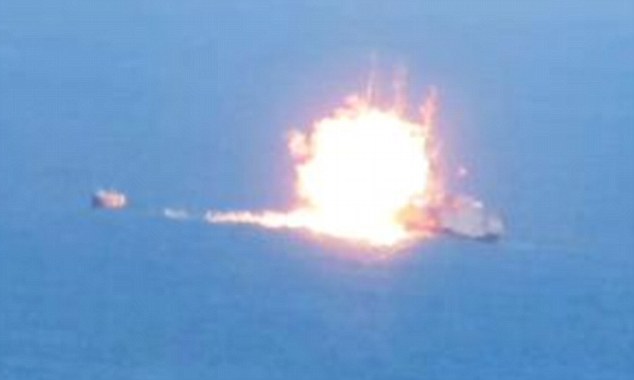 Extremists loyal to the Islamic State in Egypt have attacked a naval patrol ship in the Mediterranean Sea, causing it to burst into flames.
The Egyptian military said earlier a coastguard vessel had exchanged shots with militants just two miles off the coast of northern Sinai, an area bordering Israel and the Gaza Strip.
There were no fatalities among the vessel's crew in the shootout with the terrorists, according to a Facebook message posted by military spokesman, Brigadier General Mohammed Samir.
ISIS declared their presence on Sinai – a peninsula popular with British holidaymakers – last November when up to 2,000 members of the already established jihadi group Ansar Bait al-Maqdis swore allegiance to ISIS' leader Abu Bakr al-Baghdadi.
(Read the rest of the story here…)