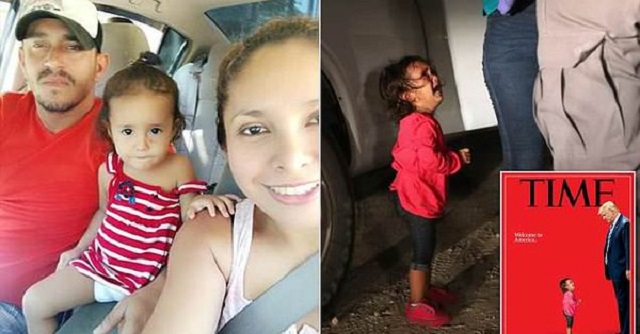 (By Chris Menahan Of Information Liberation) The truth has come out about the two-year-old Honduran girl the media has plastered all over television and the cover of TIME Magazine to convince America to open her borders.
As Ann Coulter said, "It's all a scam."
It's all a scam: Migrant Mother and 'Crying Girl' on TIME Cover Separated Herself from Husband With Good Job, 3 Other Kids, Paid Coyote $6K to Sneak Back in US https://t.co/Cyv27MXjgd

— Ann Coulter (@AnnCoulter) June 22, 2018
"The media's poster child for 'ICE ripping families apart!' is actually a poster child for 'economic migrants subjecting their own kids to unnecessary risks for purely financial reasons.'" J Burton said.
The media's poster child for "ICE ripping families apart!" is actually a poster child for "economic migrants subjecting their own kids to unnecessary risks for purely financial reasons." Been a real banner week for the MSM. pic.twitter.com/m4QJteBoPz

— J Burton (@JBurtonXP) June 22, 2018
From The Daily Mail (via The Gateway Pundit):
The father of the Honduran girl who became the face of the family separation crisis has revealed that he still has not been in touch with his wife or daughter but was happy to learn they are safe.

Denis Javier Varela Hernandez, 32, said that he had not heard from his wife Sandra, 32, who was with his two-year-old daughter Yanela Denise, for nearly three weeks until he saw the image of them being apprehended in Texas.

In an exclusive interview with DailyMail.com, Hernandez, who lives in Puerto Cortes, Honduras, says that he was told yesterday that his wife and child are being detained at a family residential center in Texas but are together and are doing 'fine.'

'You can imagine how I felt when I saw that photo of my daughter. It broke my heart. It's difficult as a father to see that, but I know now that they are not in danger. They are safer now than when they were making that journey to the border,' he said.

Denis said his wife and daughter were never separated by border control agents and remain together.

He revealed that his wife had previously mentioned her wish to go to the United States for a 'better future' but did not tell him nor any of their family members that she was planning to make the trek.

'I didn't support it. I asked her, why? Why would she want to put our little girl through that? But it was her decision at the end of the day.'

He said that Sandra had always wanted to experience 'the American dream' and hoped to find a good job in the States.

Denis, who works as a captain at a port on the coast of Puerto Cortes, explained that things back home were fine but not great, and that his wife was seeking political asylum.

He said that Sandra set out on the 1,800-mile journey with the baby girl on June 3, at 6am, and he has not heard from her since.

'I never got the chance to say goodbye to my daughter and now all I can do is wait', he said, adding that he hopes they are either granted political asylum or are sent back home.

…The couple has three other children, son Wesly, 14, and daughters Cindy, 11, and Brianna, six.

…He said he heard from friends that his wife paid $6,000 for a coyote – a term for someone who smuggles people across the border.

'I wouldn't risk my life for it. It's hard to find a good job here and that's why many people choose to leave. But I thank God that I have a good job here. And I would never risk my life making that journey.'
Customs and Border Protection issued a statement to Buzzfeed saying the mother was previously deported:

"On June 12, 2018, Sandra Maria Sanchez, 32, a previously deported woman from Honduras illegally re-entered the United States," . She was arrested by agents with U.S. Customs and Border Protection's (CBP) Border Patrol near Hidalgo, Texas, while traveling with a family member. On June 17, 2018, Sanchez was transferred to ICE custody, and is currently housed at the South Texas Family Residential Center in Dilley, Texas. Her immigration proceedings are ongoing.

On July 3, 2013, Sanchez was encountered by immigration officials in Hebbronville, Texas. On July 9, 2013, she was transferred to ICE ERO custody. On July 18, 2013, Sanchez was removed to Honduras under expedited removal."
Reuters also confirmed with the Honduran government the girl was never separated from her mother:

Valera said the little girl and her mother, Sandra Sanchez, have been detained together in the Texas border town of McAllen, where Sanchez has applied for asylum, and they were not separated after being detained near the border.

Honduran deputy foreign minister Nelly Jerez confirmed Valera's version of events.

…Sanchez and her daughter had left Puerto Cortes, a major Honduran port north of the capital city, Tegucigalpa, without telling Valera or the couple's three other children, he said.

He said he imagined that Sanchez left with the little girl for the United States, where she has family, in search of better economic opportunities.
As one commenter on The Gateway Pundit said, the little girl was "exploited by her mother as a 'Golden Pass' for guaranteed entry into America."
The Honduran government has confirmed to Reuters that the crying girl on the TIME cover was never separated from her mother by US authorities https://t.co/WssaVCRvKe pic.twitter.com/1uA4gV5sUD

— Saagar Enjeti (@esaagar) June 22, 2018
Time issued a correction at the very, very, very bottom of their fake news article about the little girl getting taken away by border patrol agents. pic.twitter.com/JCheeZ9X5D

— Mark Dice (@MarkDice) June 22, 2018
It's shameful that dems and the media exploited this photo of a little girl to push their agenda. She was not separated from her mom. The separation here is from the facts. Dems should join POTUS and fix our broken immigration system. #ChangetheLawshttps://t.co/Y6KrTp4Ulk

— Sarah Sanders (@PressSec) June 22, 2018
A Facebook fundraiser used the photo to scam gullible liberals out of $20 million:
.@Facebook tells us it's fighting Fake News, but promotes this #fakenews photograph (the photo is real, the separation never happened). Moreover, Facebook used the photograph to raise nearly $20 million to fight Trump's policies. Unreal https://t.co/wVH2Z26GyK via @BreitbartTexas

— Joel B. Pollak (@joelpollak) June 22, 2018
Never forget, the viral photo of the dead boy washed up on a beach — which was used by the media to sell Europe on opening its borders — was a total fraud just the same:
The media is selling us a pack of lies. They cynically exploit our good nature to con us into destroying ourselves with open borders to advance their globalist agenda. No truer words have ever been spoken than Donald Trump saying the media "is the enemy of the American people!"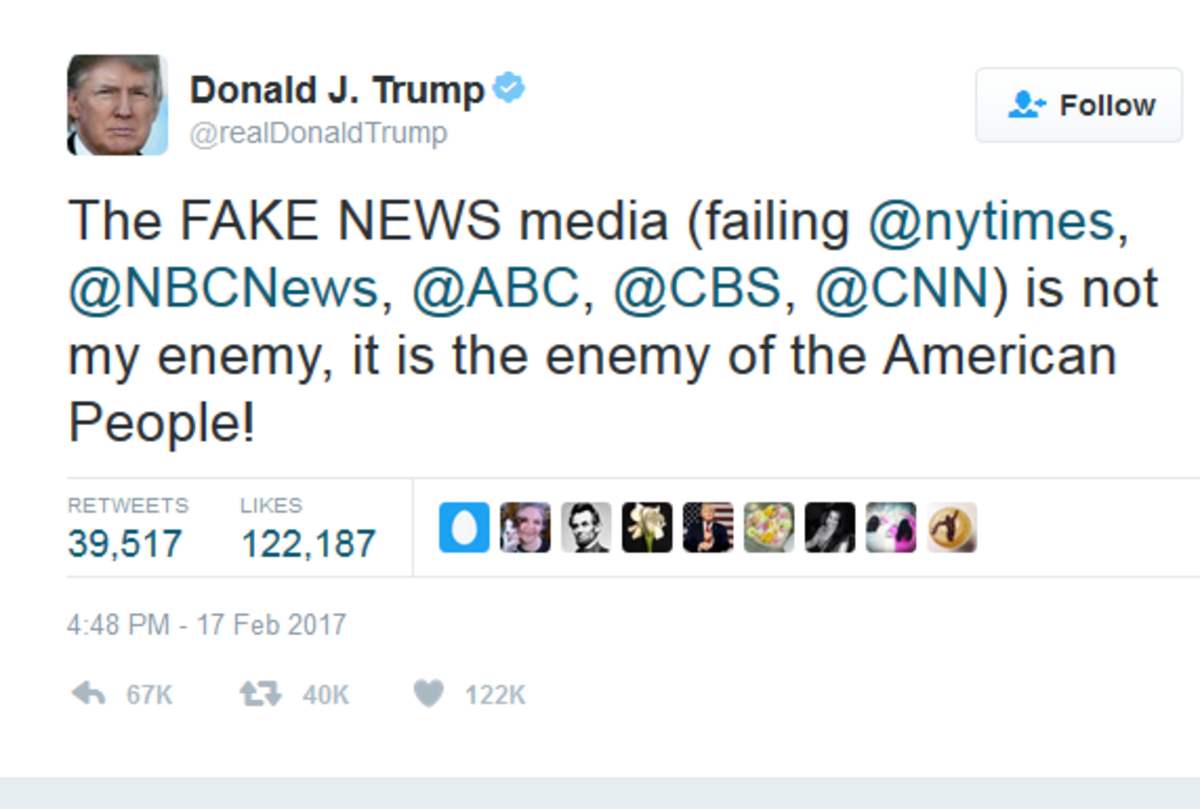 Follow InformationLiberation on Twitter, Facebook and Gab.
(By Chris Menahan Of Information Liberation)