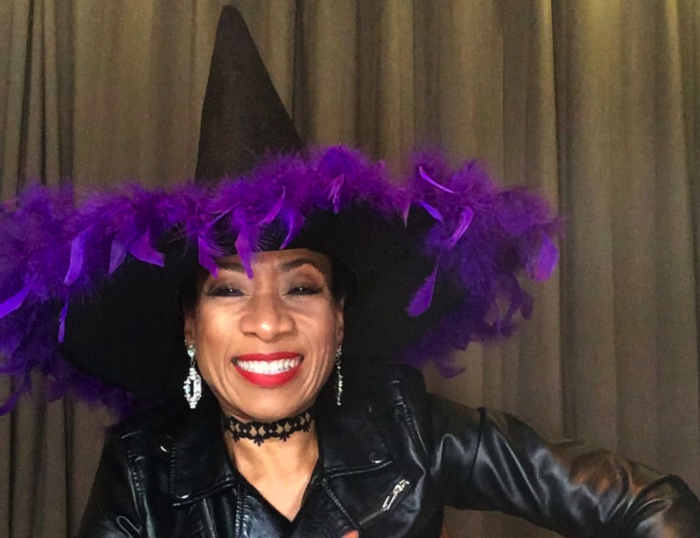 As we approach Halloween, a prominent "Christian witch" is getting a lot of media attention because of the outrageous statements that she has been making. Rev. Valerie Love does not see any conflict between being a Christian and being a witch, and if you try to correct her she is likely to get very angry with you. And now she has actually launched a "school" in order to teach other women how to follow Christ and practice witchcraft at the same time…
Despite biblical warnings against the practice of witchcraft, the Rev. Valerie Love, who describes herself as a practicing Christian witch and an ordained minister of spiritual consciousness, is insisting that there is nothing wrong with Christians being witches and has recently launched a school to help Christians tap into magic.

"Stop thinking you can tell people how to worship. Stop thinking you can tell people how to connect with the divine. I could tell you how many people have told me, 'You can't be a Christian witch' but here I am. See, you can't tell me how to worship. You cannot tell me how to connect with the divine. That's between me and God. You cannot tell me how to pray," a defiant Love declared in a recent rant on Facebook.
If you go to her website, ChristianWitches.com, you are welcomed by the following message…
For those of us who love Christ and the Craft and are unwilling to give up either…
Digging deeper, you will find that the name of her new school is Covenant of Christian Witches Mystery School and that it is located in Salem, Massachusetts.
Of course Salem is considered to be the epicenter for the modern witchcraft movement in the United States.
On the website, Rev. Love says that it is her job "to INSPIRE you to unapologetically bellow (Tarzan style) the song of your soul, and live it like you got no tomorrow"…
Yes, I'm a Christian Witch (you can hear all about my unceremonious exit from the broom closet in the now infamous video below). More importantly, I'm here on a soul mission to INSPIRE you to unapologetically bellow (Tarzan style) the song of your soul, and live it like you got no tomorrow.

Yep, that's my job. On any given day you can find me on YouTube, or on retreat, or in the Enlightenment Circle. (I linked all these up below for you in ReSources).

With that said, WELCOME HOME WITCHY WONDER… we have been waiting for you.
Of course she won't exactly do this for free.
On her personal website, she is offering her coaching programs "for an investment of $5,000 to $50,000"…
On her personal website that focuses on personal enlightenment, love also offers coaching programs for an investment of $5,000 to $50,000.
So ultimately it looks like it is "all about the money" for Rev. Love.
And as far as witchcraft goes, the Bible is exceedingly clear about how God feels about it. The following is what Deuteronomy 18:9-13 says in the Modern English version…
When you enter into the land which the Lord your God gives you, you must not learn to practice the abominations of those nations. There must not be found among you anyone who makes his son or his daughter pass through the fire, or who uses divination, or uses witchcraft, or an interpreter of omens, or a sorcerer, or one who casts spells, or a spiritualist, or an occultist, or a necromancer. For all that do these things are an abomination to the Lord, and because of these abominations the Lord your God will drive them out from before you. You must be blameless before the Lord your God.
From the very beginning, God called witchcraft an abomination, and He has definitely not changed His mind since that time…
About the author: Michael Snyder is a nationally syndicated writer, media personality and political activist. He is publisher of The Most Important News and the author of four books including The Beginning Of The End and Living A Life That Really Matters.
The Last Days Warrior Summit is the premier online event of 2018 for Christians, Conservatives and Patriots. It is a premium-members only international event that will empower and equip you with the knowledge and tools that you need as global events begin to escalate dramatically. The speaker list includes Michael Snyder, Mike Adams, Dave Daubenmire, Ray Gano, Dr. Daniel Daves, Gary Kah, Justus Knight, Doug Krieger, Lyn Leahz, Laura Maxwell and many more. Full summit access will begin on October 25th, and if you would like to register for this unprecedented event you can do so right here.