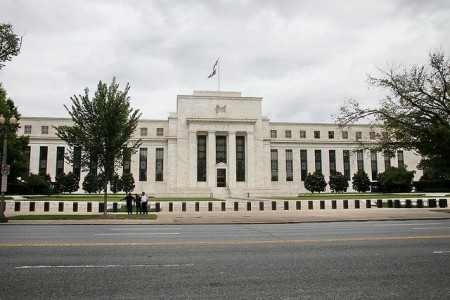 The Federal Reserve is leaning toward ending its extraordinary economic stimulus in October, minutes of the Fed's June 17-18 meeting show.
Citing an improving labor market and economy, Fed policymakers have tapered their government bond purchases in $10 billion increments at each meeting since December, cutting them to $35 billion a month from $85 billion. At that pace, the Fed would be buying $15 billion in Treasury bonds and mortgage-backed securities by its October meeting.
Economists have debated whether the Fed would continue to trim the purchases by $10 billion at the October meeting — leaving it buying $5 billion in bonds until the December meeting — or cut the purchases by $15 billion to zero in October.
(Read the rest of the story here…)