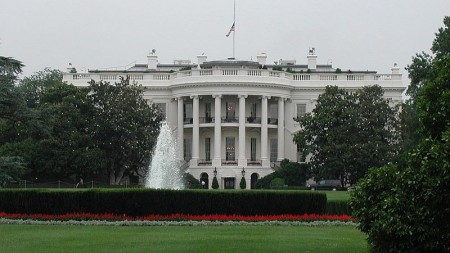 Protesters are expected to gather Thursday evening at the White House as part of a national "Day of Rage" over the fatal police shooting of an unarmed black teen earlier this month in Missouri.
The planned rally is among dozens around the nation organized by the group Anonymous, which is demanding the "immediate arrest and prosecution" of officer Darren Wilson.  Wilson has been identified as the officer who shot 18-year-old Michael Brown on Aug. 9, touching off violent protests in the streets of Ferguson, Mo.
"We call upon the citizens of the United States to collectively gather in support for those who are suffering in Ferguson," a voice claiming to represent Anonymous says in a video posted to YouTube. "We must indeed all hang together as one nation or most assuredly we will all hang separately."
The rally is scheduled to take place at 7 p.m., according to a list of protests in more than 40 major cities around the country.
(Read the rest of the story here…)