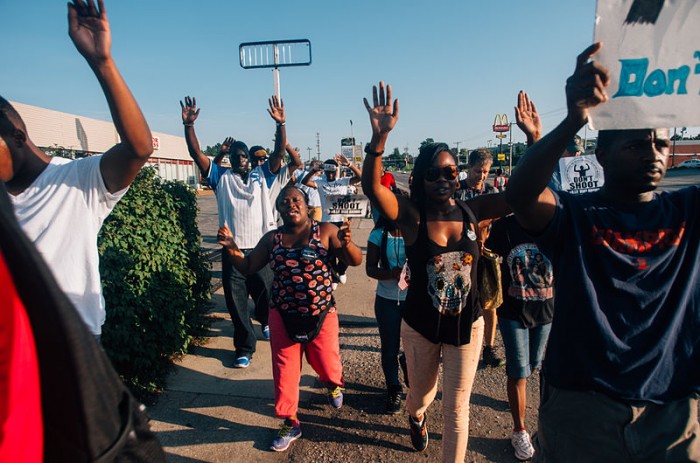 Demonstrators started a seven-day march from Ferguson to the Missouri governor's mansion in Jefferson City this morning to protest the grand jury decision not to indict Officer Darren Wilson in the shooting death of 18-year-old Michael Brown.
Crowds gathered for a prayer service before driving to the site where Brown was killed then peacefully walking through the streets singing, stopping occasionally to stage 'die-ins'.
Meanwhile dozens of protesters stormed in department stores, streets and parking lots chanting 'black lives matter'.
The 120-mile march to Gov Jay Nixon's property in Jefferson City will take seven days and was organized by the NAACP.
(Read the rest of the story here…)