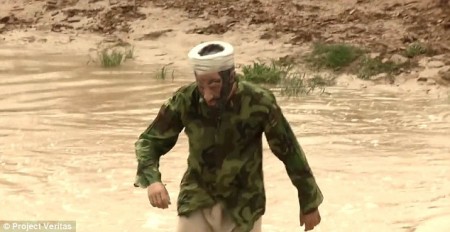 A flamethrowing American conservative activist raised eyebrows in the U.S. on Monday by releasing a video of himself crossing the Rio Grande River from Mexico into Texas, dressed as the late al-Qaeda terror mastermind Osama bin Laden.
Guerrilla documentarian James O'Keefe's footage comes at a time when Americans are engaged in a national debate about border security. Tens of thousands of unaccompanied minors from Central America have entered the U.S. illegally in recent months, drawn by a confusing White House policy that appears to offer amnesty for those who make it safely.
In Monday's video release, O'Keefe focuses on the implications for national security: He illegally crosses into Mexico twice and returns – first in street clothes and again in army fatigues, wearing an Osama bin Laden Halloween mask.
(Read the rest of the story here…)